With Every Important event comes a dilemma, What to wear?! And for ladies my size, I believe it is hard to get clothes suitable for some occasions sometimes and we would be going through a huge panicky mode and in the end we just grab what ever we deem fit and head out. And I Often Regret being Underdressed and feeling inferior, #suckstobeme. But this year, I was introduced to a shop in TOWN AREA, at *Scape Underground. The Shop is called
J Cottz
! YAY! *Throws Confetti*
Pic Credit: Pingerrain.com
Owner Joanna Opened J Cottz not only selling Plus Sized Items, She also sells small sized/free sized clothes for slimmer people and what's special about J Cottz is that Joanna does many Homemade Accessories too, and best of all, they are available for customization and wholesale too! Why not make this a party favour for the ladies instead of a normal cup or card? :)
Joanna brings in unique designs for plus sized and free sized clothes and I was spoilt for choices when I was there. Joanna allows customers to try on the clothes before buying but you have to inform her first ya! :) Let me show you what I got from J Cottz Plus Sized Range!
This Unique Sweet pastel dress caught my eye immediately and I told myself that I must get it! This dress not only has sweet colours on it, the prints are my favourite French Dessert, Macarons! Oh how lovely this dress is and The Material is definitely good, it's thick but not too thick to make me sweat too much in Singapore's weather, and the elastic waist band gives me allowance to eat more CNY Goodies (oops, I should start my diet plan soon). But also, If I slimmed down slowly, I can still wear this dress due to the elastic waist band, so THUMBS UP & MAJOR LOVE for this dress!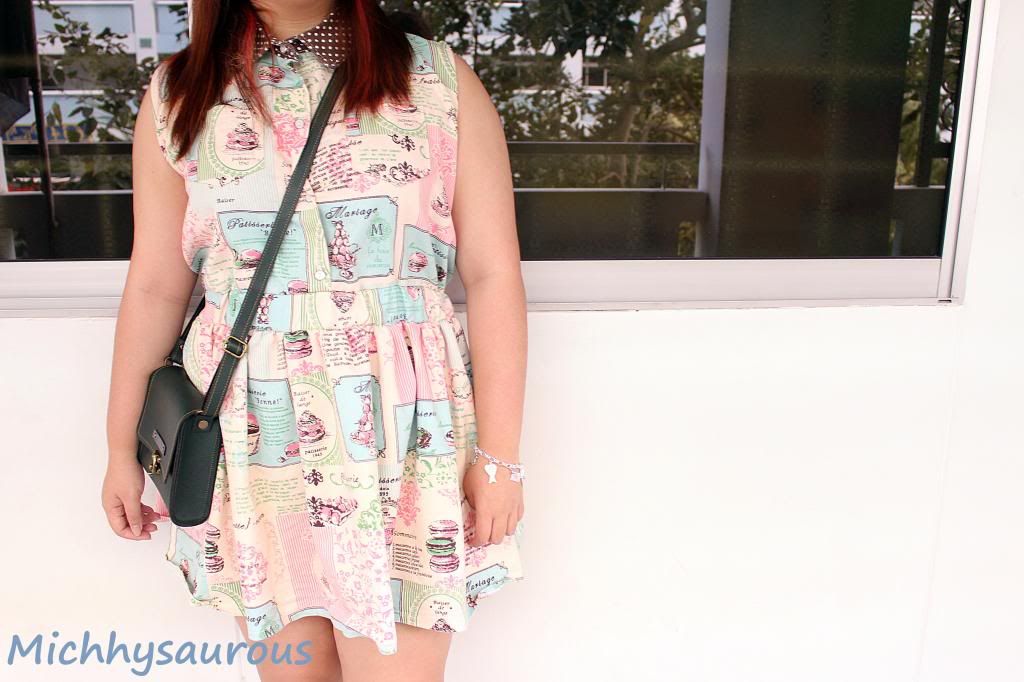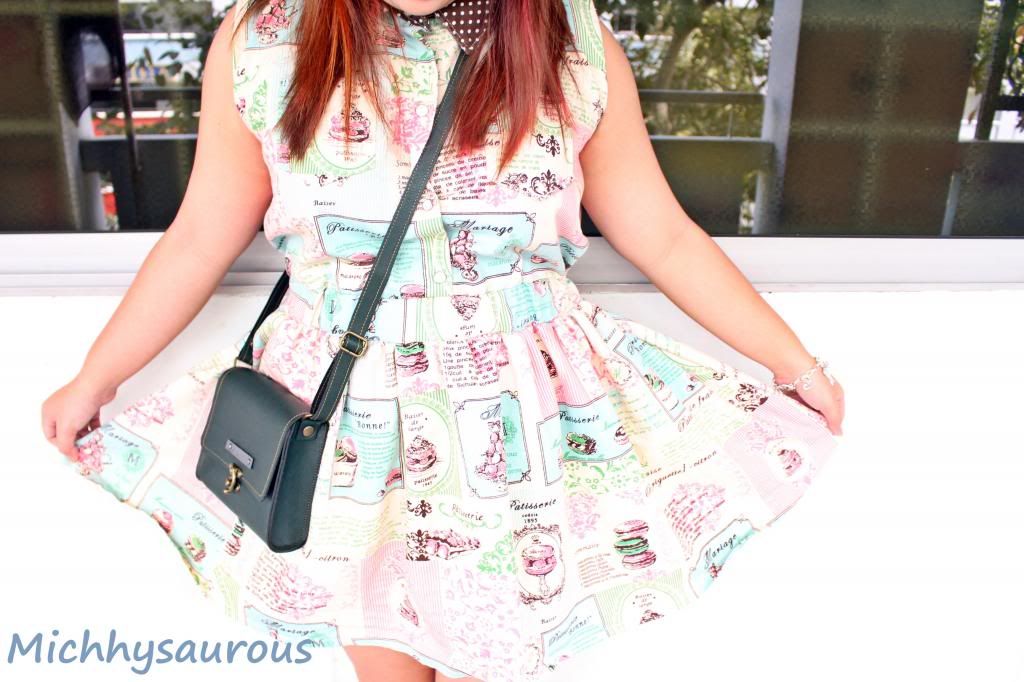 The Next Item I chose was more of a CNY Feel + Can Wear to work kind of Long Top which can also wear to go out style. Haha, Versatile piece inded!
The Red Checkered design is bright enough and the black panel detail at the side makes me look *cough* slimmer *cough* And Best of All, it has pockets at the side which allows me to put my handphone and some simple small items inside which I Like because when I'm at work, I always need my phone with me but sometimes my pants has no pockets then I have to hold my phone on my hand and then I cannot do things properly you know? You Know? -catch breath- Haha, You get it la hor? :)
I'm definitely heading back to J Cottz because I heard there are more things coming soon and their Pre-Order is also starting soon! And I can head down with my other friends who are slimmer than me because J Cottz Offers clothes for a wide range of sizes so there will be Something for Everyone!
#A2 Scape Underground
2 Orchard Link S237978
With Love, M
♥