I think that most Singaporeans favourite hobby is eating, because that is my favourite thing to do! Everyday, we have to think about our 3 meals, and maybe sometimes indulge in delicious snacks during tea time. When you hang out with friends, the first question is: "Eat what ah?", next question is: "What's the budget?" Haha, true anot?
Whilst we want to indulge, we only have that much of finances to play with. Therefore this is where the entertainer app comes to play. With over 2000 buy-one-get-one deals to save all that Ka-Chings, you can get to hang out with more friends or save that up for shopping or travel.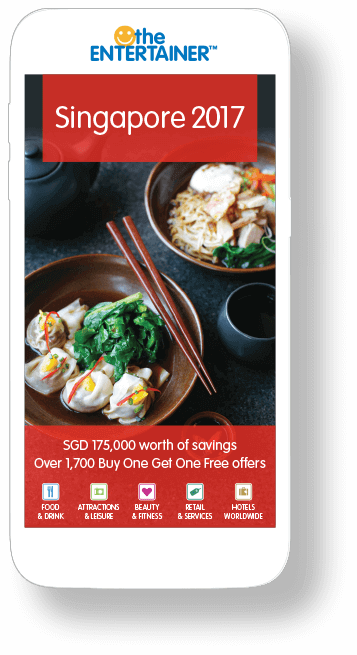 But wait up, what's a great night out without some booze? Haha. I am so glad to announce that there's a new CHEERS app. It is a brand new product that features hundreds of Buy-One-Get-One FREE DRINK offers in restaurants, bars and nightspots. Ho Seh liao everyone, time for 2nd round after dinner! Entertainer App gives you buy one get one main course. Cheers App gives you buy one get one free drinks! What a great way to enjoy the night and still save.
Let me share with you some of the places where you can get one for one deals to get you excited first. You can get one for one deals at restaurants like
Jaime's Italian
,
The Knolls
or cafes like
Arbite
or
St Marcs
for some sweets. One for one beverages like wines, beer, cocktails, you can get them at places like
Gravity Bar
,
Mad Men Attic Bar
or
Sum Yi Tai
.
Cocktails at Sum Yi Tai(Photography by Michhysaurous)
Now, you can get the entertainer app AND the cheers app at only $95! Usual Price is $125 Each, so that is like $155 worth of savings here guys! Buy it here (https://www.theentertainerme.com/Asia/products2017) , only available for a limited time only!
Don't say I never share ah.
Great Chance to get this for gifting this festive season, or even just get it for yourself so that you can enjoy all the great deals~
Here's wishing everyone an early Merry Christmas and a Happy New Year!
With Love, M
♥