With the Dragon Boat Festival (
端午節)
coming around, we see these glutinous rice dumplings(
粽子)
appearing all over town! Let me share a little about the Dragon Boat Festival with you!
The story best known in modern China holds that the festival commemorates the death of the poet and minister Qu Yuan (c.

 340

–278 BC) of the ancient state of Chu during the Warring States period of the Zhou Dynasty. A cadet member of the Chu royal house, Qu served in high offices. However, when the king decided to ally with the increasingly powerful state of Qin, Qu was banished for opposing the alliance and even accused of treason. During his exile, Qu Yuan wrote a great deal of poetry. Twenty-eight years later, Qin captured Ying, the Chu capital. In despair, Qu Yuan committed suicide by drowning himself in the Miluo River.
And for the first time, Toast Box brings you the best of Glutinous Rice Dumplings! Packed in an exquisite 'bamboo' carrier, it makes a thoughtful gift for this occasion. Retailing at $2.50/pc, Eight pieces for $18.80 without the 'bamboo' carrier and $21.80 with the 'bamboo' carrier. And the dumplings are also available for Dine-in or Takeaway!
There are three types of dumplings including
Plain Mini Kee Chang
(Served with Toast Box Hainanese Kaya),
Mini Salted Dumpling
(Glutinous rice with pork, fragrant shallot & spices) and
Mini Nonya Dumplings
(Glutinous rice with pork, winter melon, fragrant shallot & spices)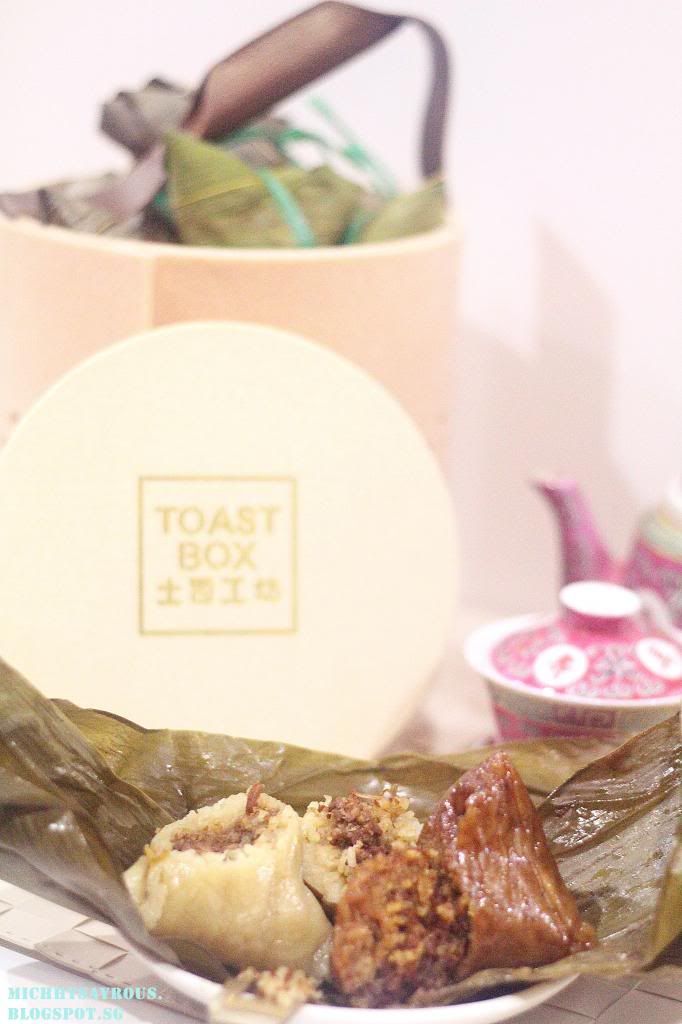 Head down to Toast Box to get your Cute little dumplings and the cute wooden carrier!
So great for gifting, I would love to get some to spread the love too!
You can check out the list of Toast Box outlets
here
and I'm sure you can please your elders this Dragon Boat Festival with this beautifully packaged Bak Zhang! :)