This March, Crowne Plaza Changi Airport present The Tremendous Black Angus Buffet at Azur. It's an all-you-can-eat premium beef buffet experience with Black Angus important from the US and cooked to perfection by their skillful chefs. These Black Angus additions will invade the buffet chaffers and diners' tummies from
29 March - 6 April 2014
at

$68++

Per Pax for Dinner Only.
Photo Credit: Celestialdelish.com
I was elated to have received this invite for the Beef-ed Up Tasting Session, Lets get started!
Accompanied with lemon wedges, cocktail sauce and hot sauce. This Alaskan Snow Crab legs are sweet but not juicy enough IMO, dip it in the cocktail sauce or the Hot Sauce for a different experience! I would recommend oyster lovers to dive into their unlimited flow of Oysters too!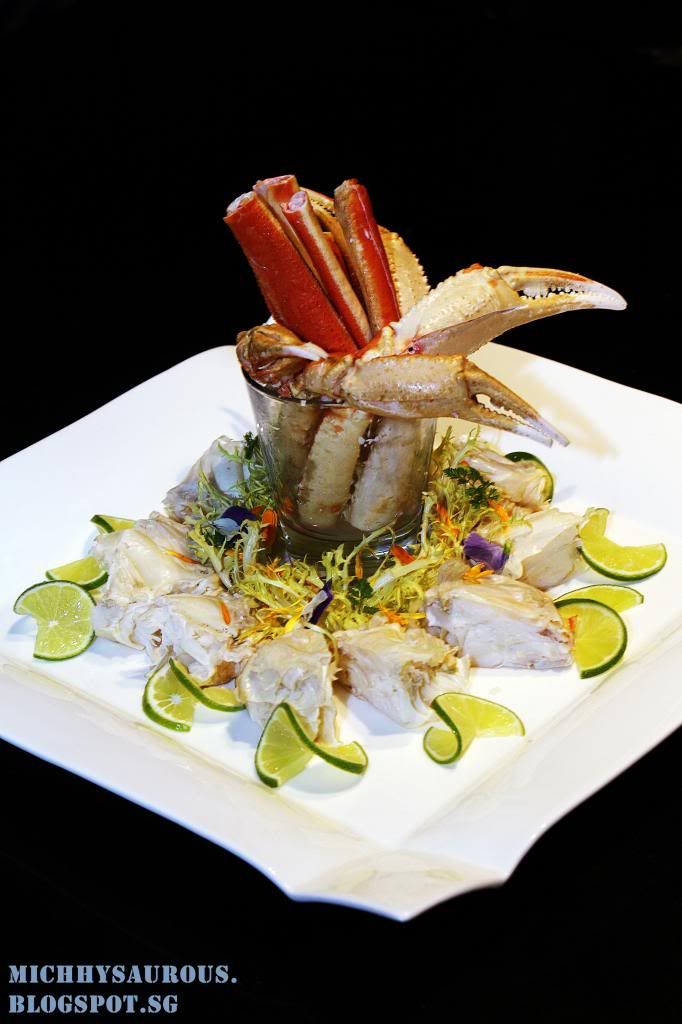 The sirloin is pan seared to a beautiful Medium-Rare, and to avoid over oiliness, the
fats are trimmed off after
. The sirloin is then thinly sliced, tossed in sesame sauce with red radish, lotus root and edamame. The Balance of crunchiness and tenderness was delightful with the flavour of the sesame sauce. It's a MUST TRY!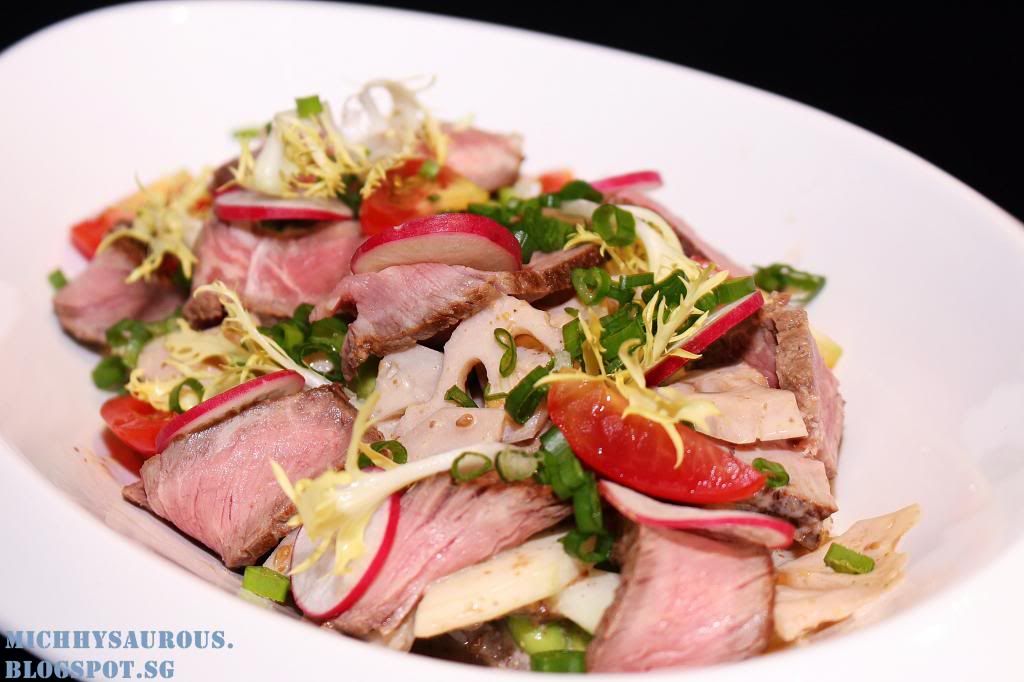 Sesame Black Angus Beef Salad with Red Radish
On the first look, this Sliced Black Angus Short Rib tossed in Azur's homemade black pepper sauce might look like the chinese Zi Char style of Pai Gu Wang(Pork Ribs), But upon the first bite, it's is far from that.
I love how the short ribs are not too thick and they are evenly cooked, and I like how it is chewy but not to the extend of making my jaws ache, you get what I mean?
Wok Fried Black Angus Short Ribs with Black Pepper
Potato pasta tossed in black truffle paste sauce and topped with shaved parmesan cheese, I'm not a fan of Gnocchi, therefore this dish did not stand out to me.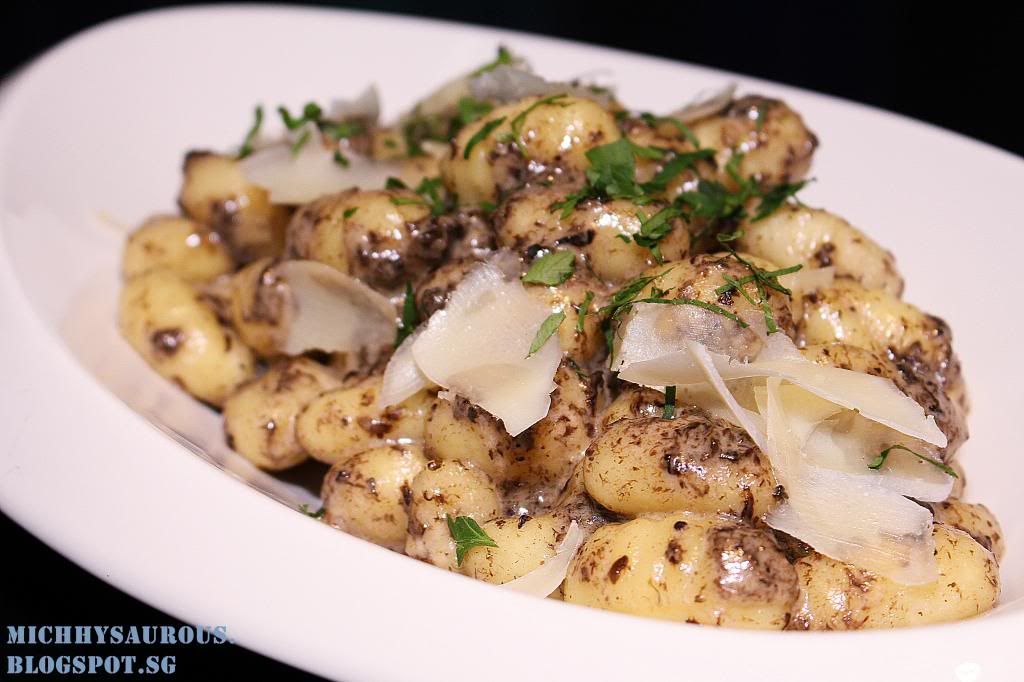 Truffle Gnocchi with Parmesan Cheese
This Beef Cheek dish was a Crowd Favourite! The Root vegetables consist of baby carrot, turnip, parsnip and celeriac but the star of the dish, the beef cheeks, were melt in the mouth goodness. Nothing else to say, Just enjoy it!
Braised Beef Cheek with Root Vegetables
Resting on a bed of forest mushroom consisting of portobello, champignon and trumpet mushrooms and Potato slices, The Beef Steak with the sauce, Mmmm. I predict there to be a queue for it at the chaffers.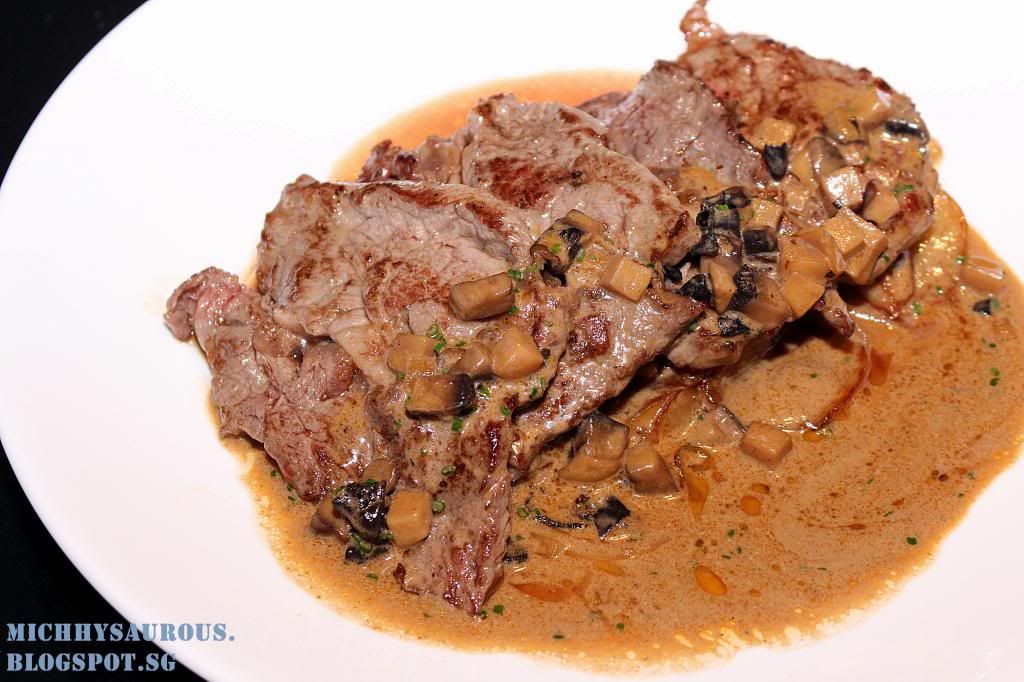 Grilled Black Angus Beef Steak with Forest Mushroom Ragout
The
Bahia rice soaked up the flavours of the
Mussels, prawns and Squid, Delightful Carbs.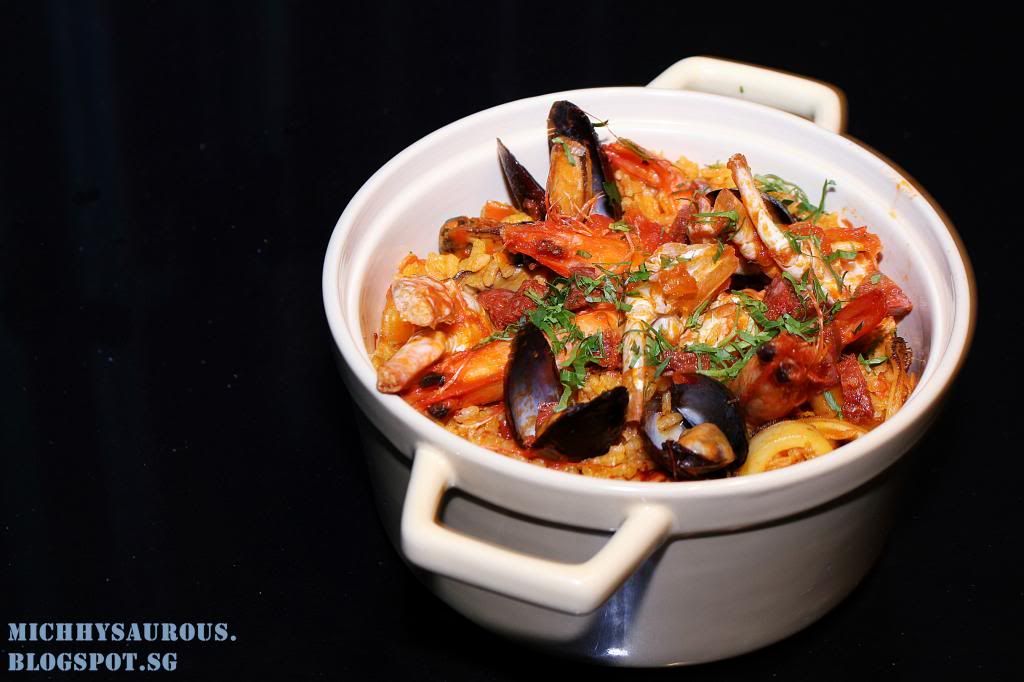 The Paella
Mini French Pastries & Chef's Selection of Desserts Bar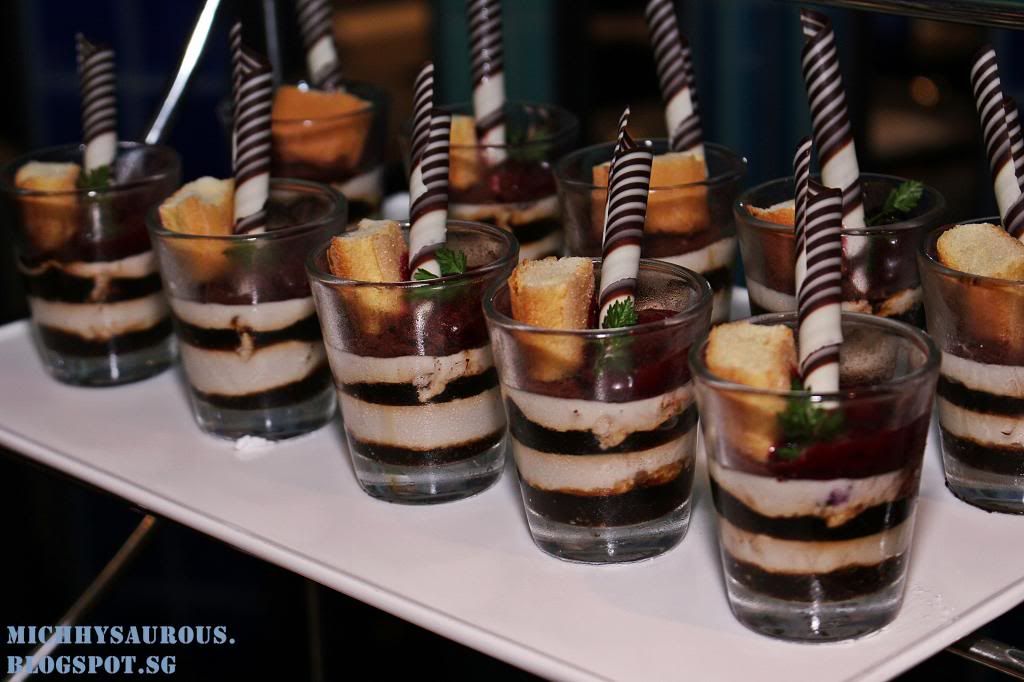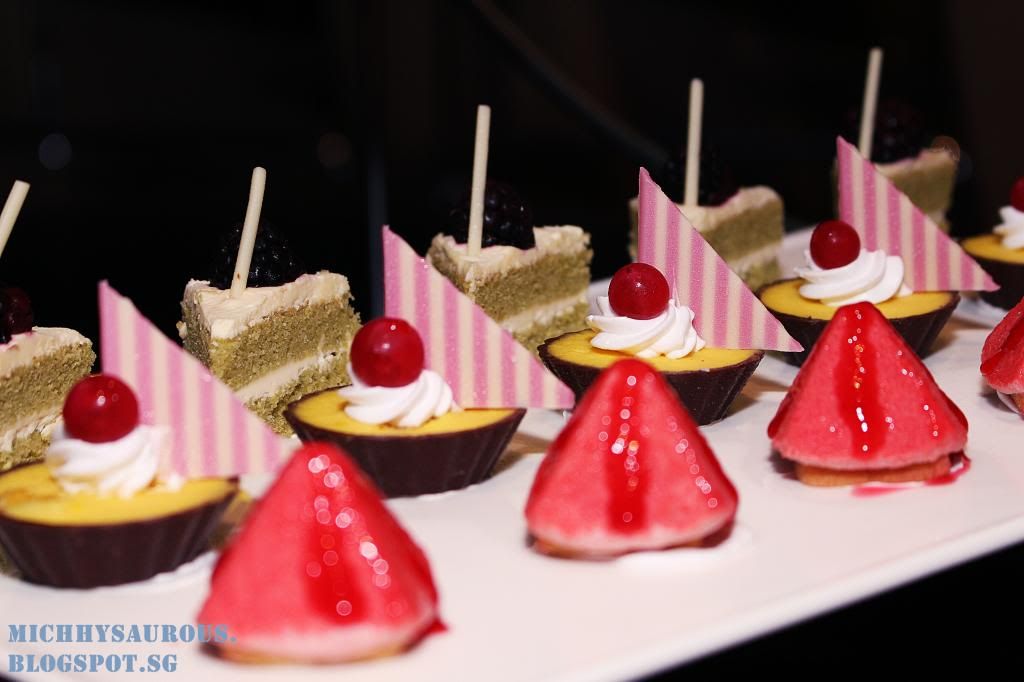 Note: Actual Serving Portions may vary as photos here are taken at the food tasting session.
The Tremendous Black Angus Instagram Challenge
Diners can stand a chance to win an Azur return dining voucher worth $200 by just posting a photo posing with the Tremendous Black Angus Instagram Challenge sign which will be available in-restaurant throughout The Tremendous Black Angus Buffet promotion.
Challenge participants will need to hashtag their photos with
#tremendousblackangus
and tag
@cpchangiairport
. The winner will be revealed on the Crowne Plaza Changi Airport Instagram account @cpchangiairport on 7 April 2014.
Buffet & Beef Lovers, for the price tag of $68++, This is a buffet you must not miss!! Mark your Calendars, 29 March 2014 to 6 April 2014, 6.30 - 10.30pm ONLY!
And what's More, There's even a challenge for all diners to take part in to win Vouchers worth $200, I would say it's a damn Wu Hua(Worth It) Experience!