Who doesn't want fair skin with elasticity? To look younger and to feel more beautiful? I know many of you out there are looking for ways to achieve a fairer skin tone but are afraid to try out products with too much unknown chemicals involved. I have here with me today White Label Premium Placenta Elastic White Skin Pack with thanks to
Beauty Direct
.
♥
Only need $18.90 and 30 SECONDS OF YOUR TIME!
White Label Premium Placenta Pack tones up skin immediately even for dull skin. Wash off after 30sec upon application and right after washing off, your skin will looks brighter with elasticity! White Label Placenta pack gives you elastic skin that prepares it for easy makeup application the next day. Can be used up to around 50 times: makes it so reasonable to keep buying! YOU READ! UP TO 50 TIMES LEY! Which is Super Wu Hua la! Like you divide $18.90 by 50 = 1 Time only $0.378 each time ley! Wu hua anot ? And you don't need everyday use mah, may be 1 week 3 times, 1 month 12 days la, so 50 divide by 12 = you can use about 4 months lor! Haha. Worth it maximum! hehe.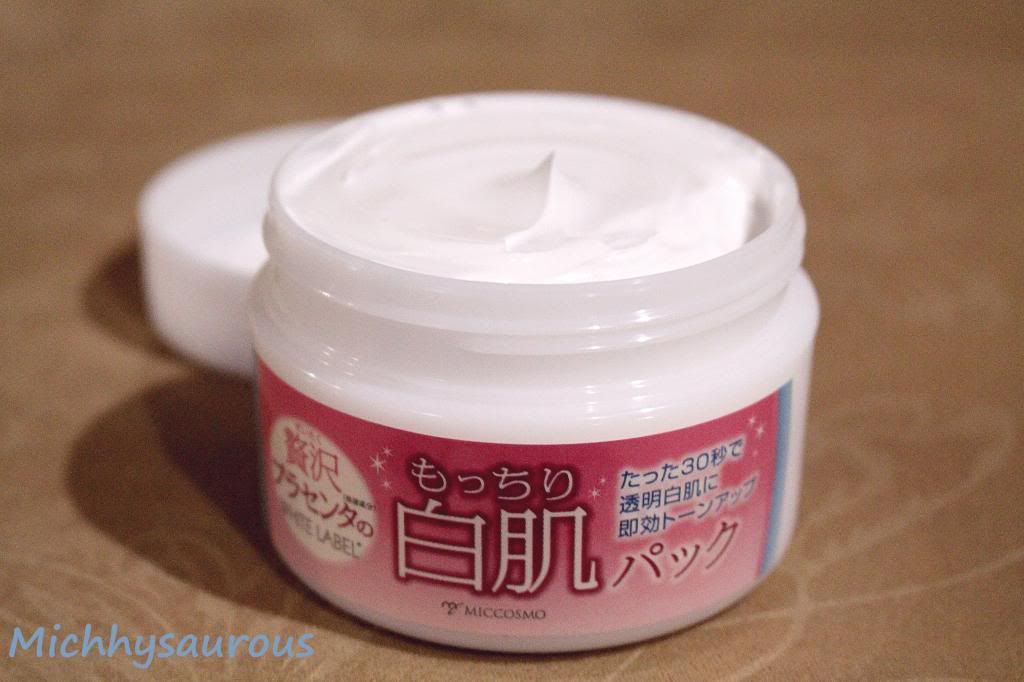 White Label Premium Placenta Elastic White Skin Pack has No Addictives! Which means it is even suitable for allergic skin from its no additives ingredients: no flavor, colorless, paraben free and no mineral oil free. Wee, Everyone can use this (unless you have some skin condition that is not suitable for this product) to achieve whiter skin with elasticity, Boing Boing!
Recommended usage: Apply as mask and rinse off after 30sec. Mask removes keratin which causes skin dullness, making your skin smooth and your skintone even and whiter also!
Watch the live demo here!