Well Well, It down to the 15 Finalist in the FNNSDD5 that is happening this Saturday!!
I got the chance to interview the group that came all the way from Malaysia - F.I.X !
I am WOW-ed by their tight choreography, their creative moves and their teamwork. Now, lets get to the interview!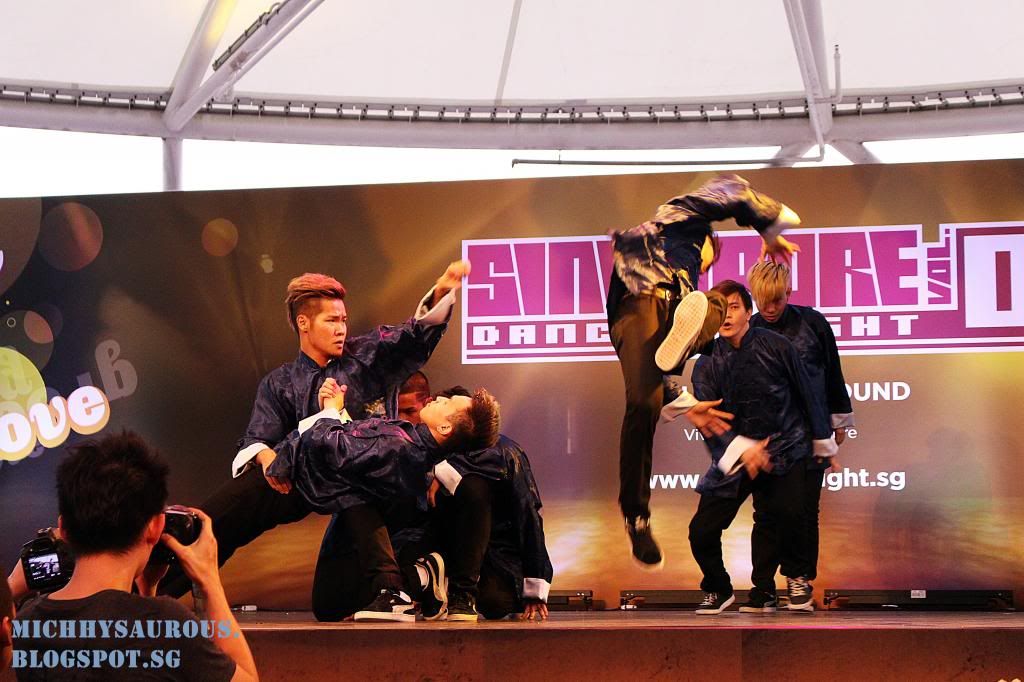 Photo of F.I.X at the Preliminary Round
1. Why is your group called "F.I.X" ?
The full name for FiX is FreeInSix. We actually started off as 3 combined crews which are Free Crew + Insane Crew + 24siX crew.
2. How did F.I.X come together as a group?
Our crew came together for a local television competition in malaysia. Which are Astro Battleground, but our chemistry as a group is solid so we remained as a crew and continued competing in various local competition.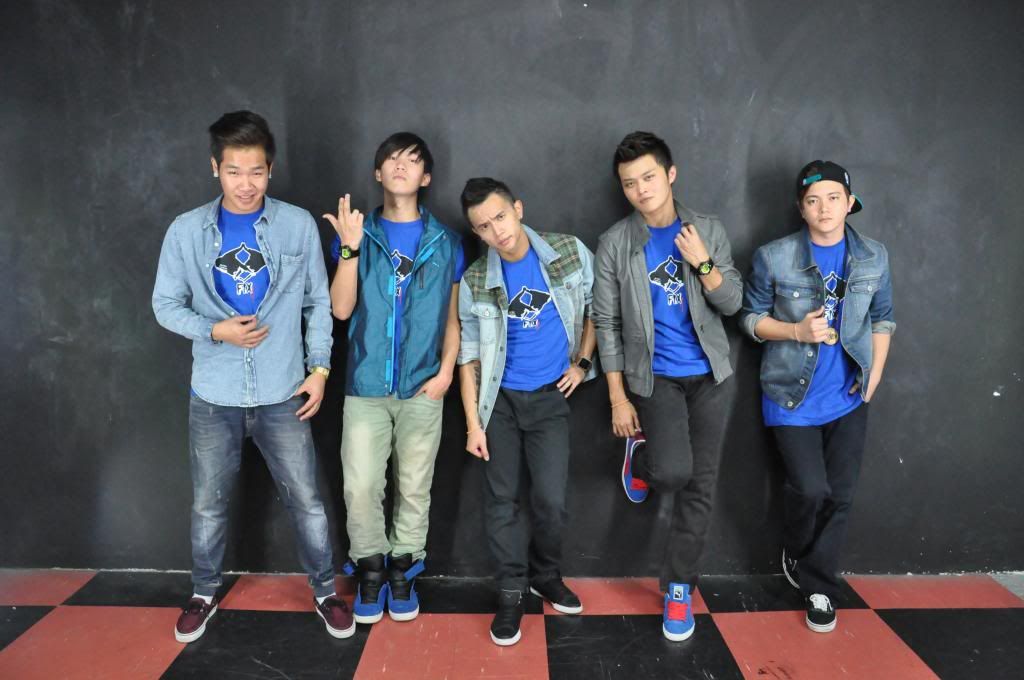 Studio Photo - Credit F.I.X
3.
What is F.I.X's Favourite dance genre?
FiX fav dance genre would be popping animation. We are a all-style-anything-goes group, therefore it is hard to say. It is also due to our individuality that it became hard to define our genre.
4.
What is the biggest challenge that F.I.X have faced so far as a group?
The biggest challenge that FiX have faced so far as a group would be our self, in many different ways. We always choose to compete our new routine against our old routine with "can our new routine beat the old?". And as dancer our self we tends to compete against each other on "who improve the most". There is also our different in opinion and ideas that sometimes can be a big challenge as we argue and debate... ALOT!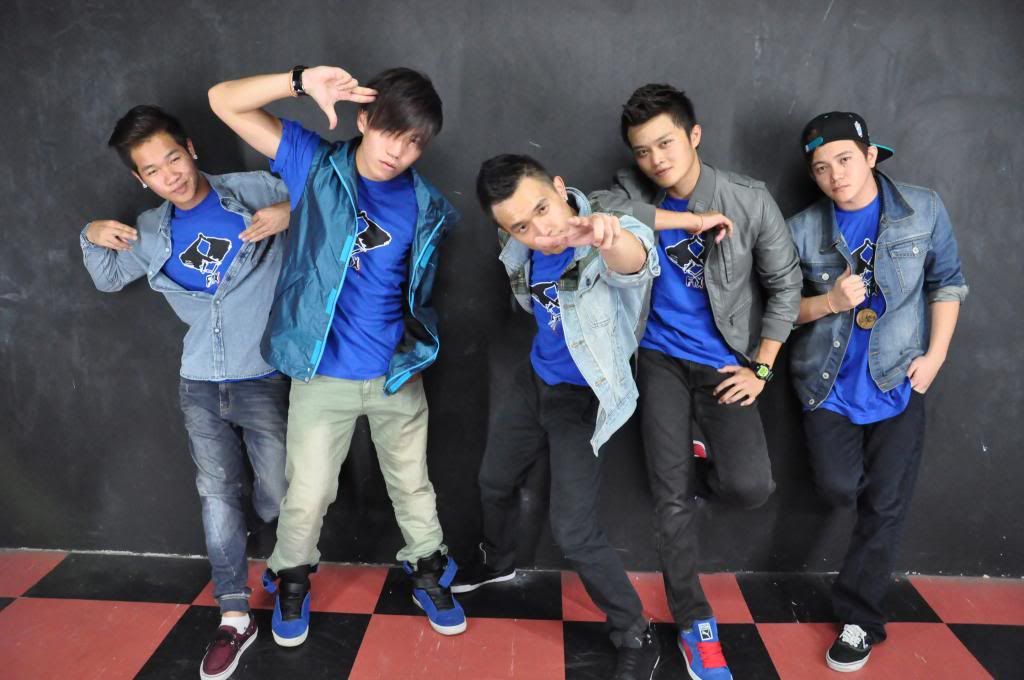 Studio photo - Credit F.I.X
5.
What does F.I.X hope to achieve from taking part in FNNSDD5?
We hope to achieve international level stage experience from taking part in FNNSDD5, it will be our stepping stone to a higher level we must say that this "stepping stone" is a VERY BIG STONE.
6.
What Inspires all members of F.I.X to continue dancing?
What inspired us to keep dancing is different, but as a crew i would say it is due to chemistry. But individually, it ranged from love of dance, to the only thing that I see myself doing, to YOLO(You only live once).
7.
Could F.I.X members give tips to fellow dance enthusiast who love to dance but are afraid to step out?
Well, YOLO (You Only Live Once)... The question is, If you dont start now, when are you gonna start?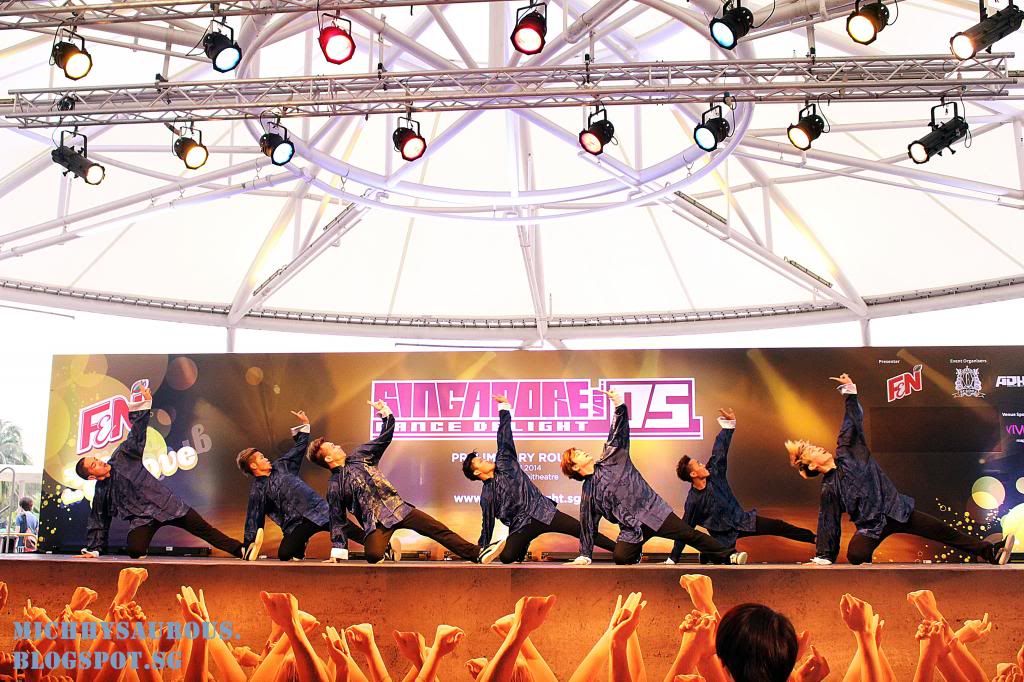 Photo of F.I.X at the Preliminary Round
Well, it's really cool to have dance groups from our neighbouring countries to come join in the fun at FnN Singapore Dance Delight Vol.5! I've seen dance groups with members that come from different backgrounds but the teamwork they show is really stunning, well, all I can say is they have a common goal,dance and pride is the driving force. :)
Congratulates to F.I.X again and I can't wait to see their performance in the Finals on 10th May 2014 at the Kallang Theatre!
------------------------------------------------------------------------------------------------------------