I've heard quite abit about Creamier before my visit to them, which was impromptu, I went straight after a Tasting session at a Japanese Buffet in the Area. LOL. Talking about exploding waistline. I was really looking forward to their waffles and homemade ice cream as their location is far from where I stay, I would be too lazy to get myself there even if I had the time. And this first visit might not be the last for me.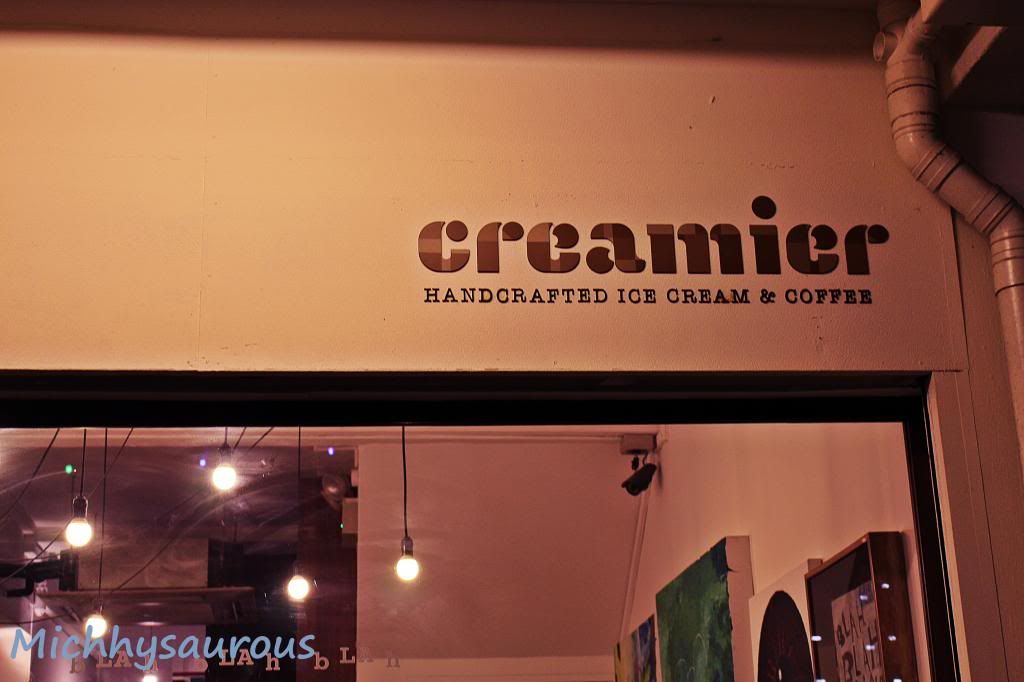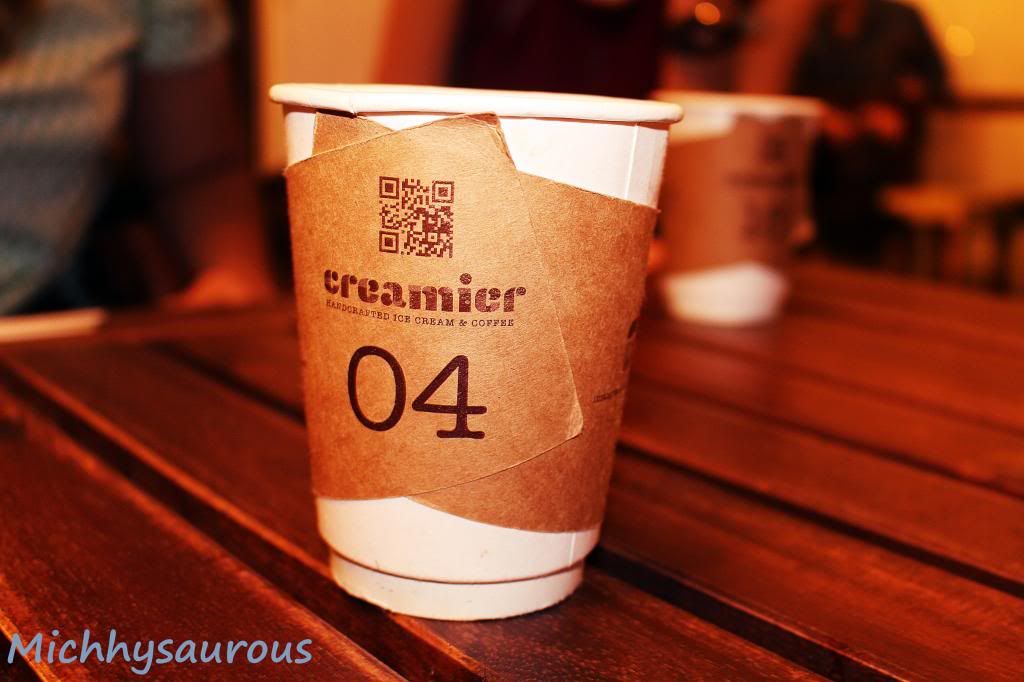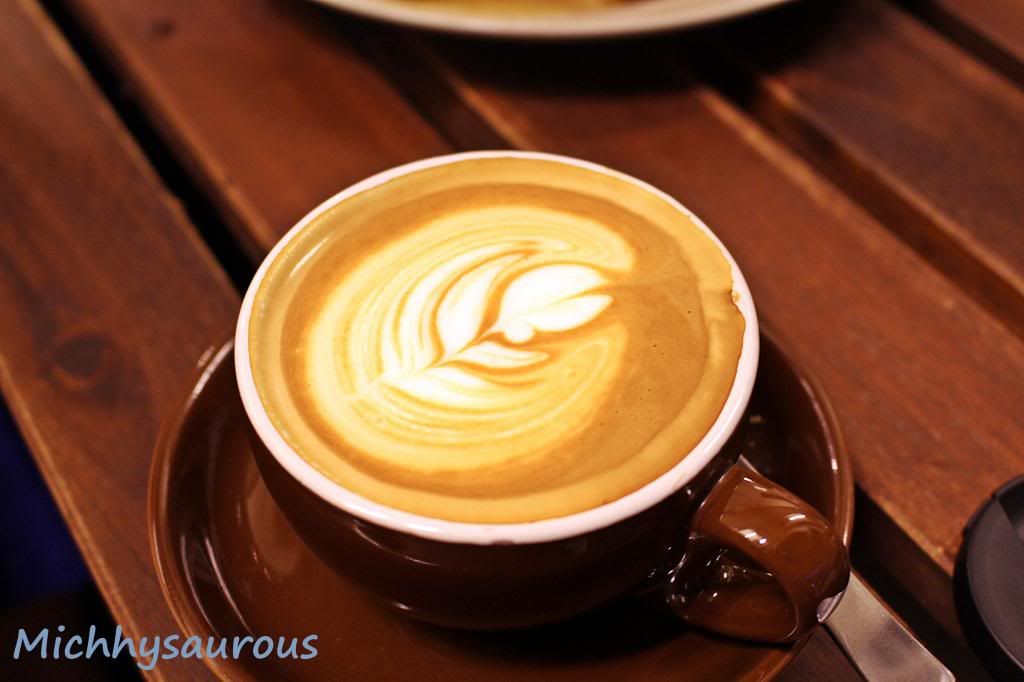 A Common Sight on almost every table is their Stacked Waffles with Ice Cream, It's either , 1 scoop, 2 Scoops or I think Maximum 3. You can request to try the flavours before deciding on which one, the friendly staff will be willing to help you with it, but be prepared to get stares from the Long queue of hungry customers behind.
Waffles will be served Lukewarm when the shop is packed and I don't blame them as they are so busy. Drizzled with Maple Syrup & Chocolate Sauce by Default, theirWaffles did not disappoint despite being served warm. After much photo taking, The Ice cream has slowly melted in the cool night breeze and the waffles soaked up the flavour of Black forest & Thai Ice Tea Ice cream, delicious.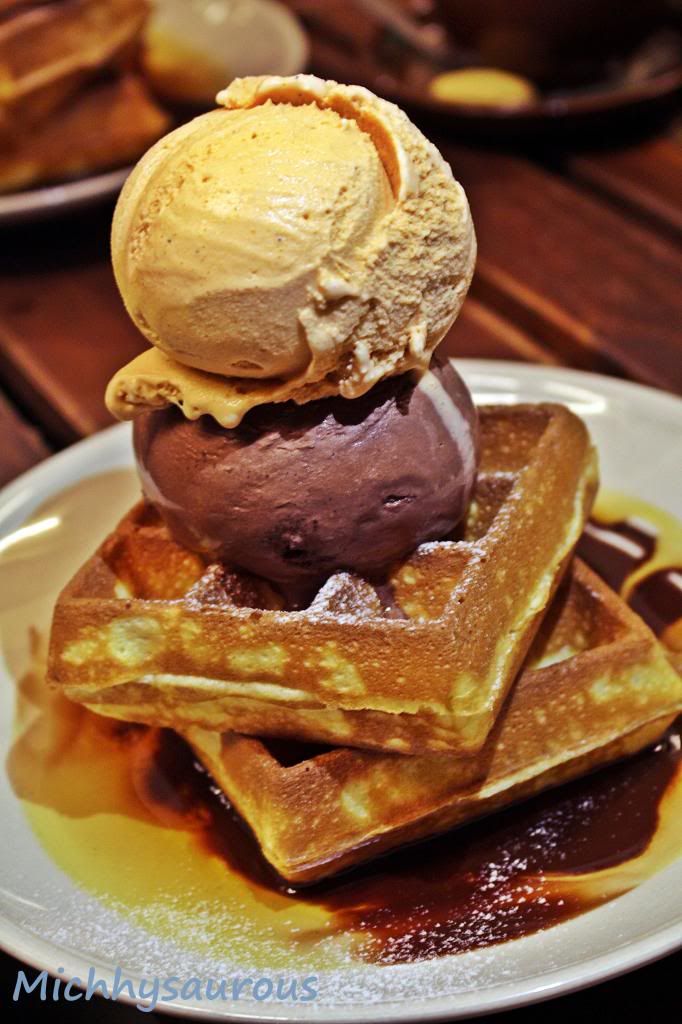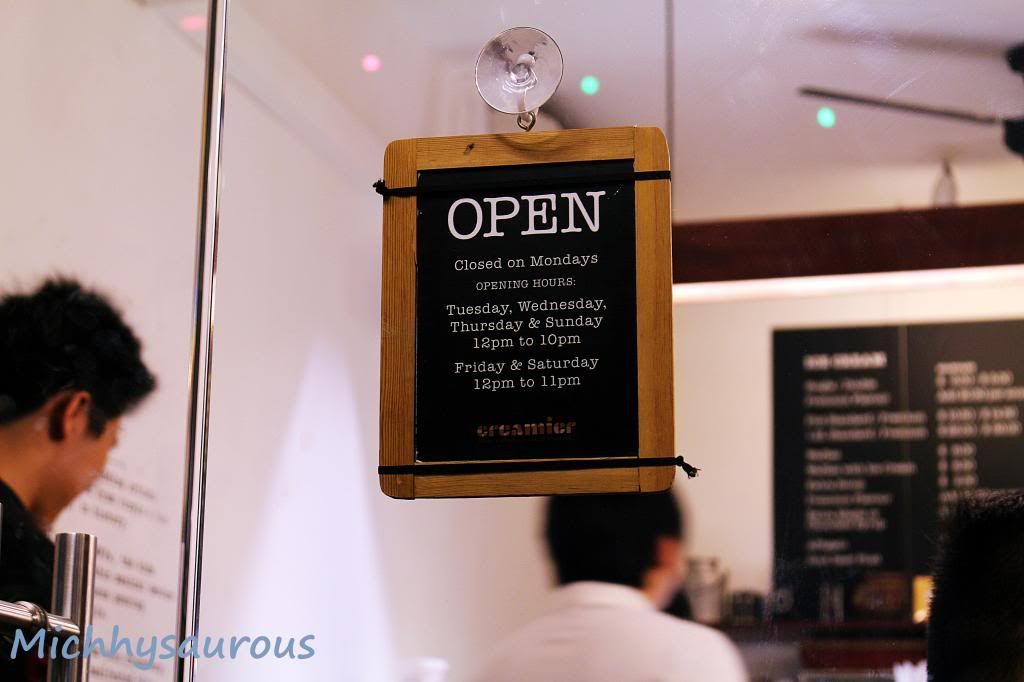 Definitely going back on a non-peak period to get my waffles served hot and also to try out other bites and nibbles on the menu!