Always dread that Dead looking skin when you have no make up on? Or does your BB cream make your face look extra Glowy(oily) or it cracks up too easily? I have something to Transform your Dead Zombie looking skin to beautiful Human Skin. Hahaha.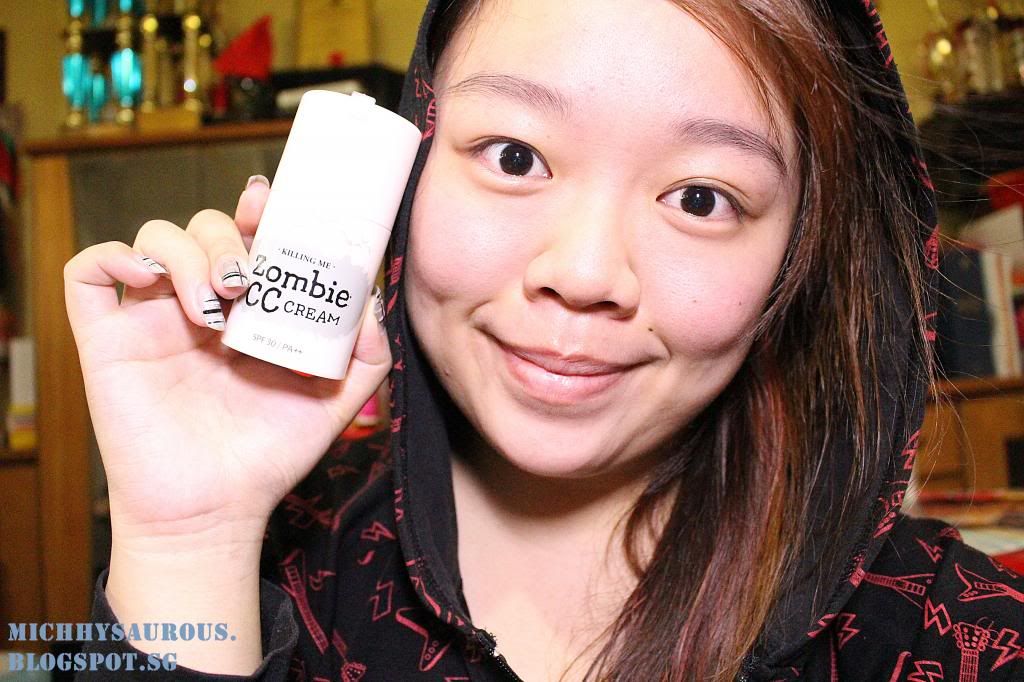 Killng Me Zombie CC Cream uses "Color Capsule Stability Technology" which makes this amazing product has the ability of "skin tone finding", which is going well with each skin colour with its triple color capsules. The blemish coverage also aids in correcting uneven skin tone and conceals skin imperfection. woohoo! No need to fret over what colour of foundation to but because this awesome product will accustom too your skin tone! No wonder this new product is being highly raved about by selection of beauty lovers in Korea even before its release.
Now Lets Test it out on my skin!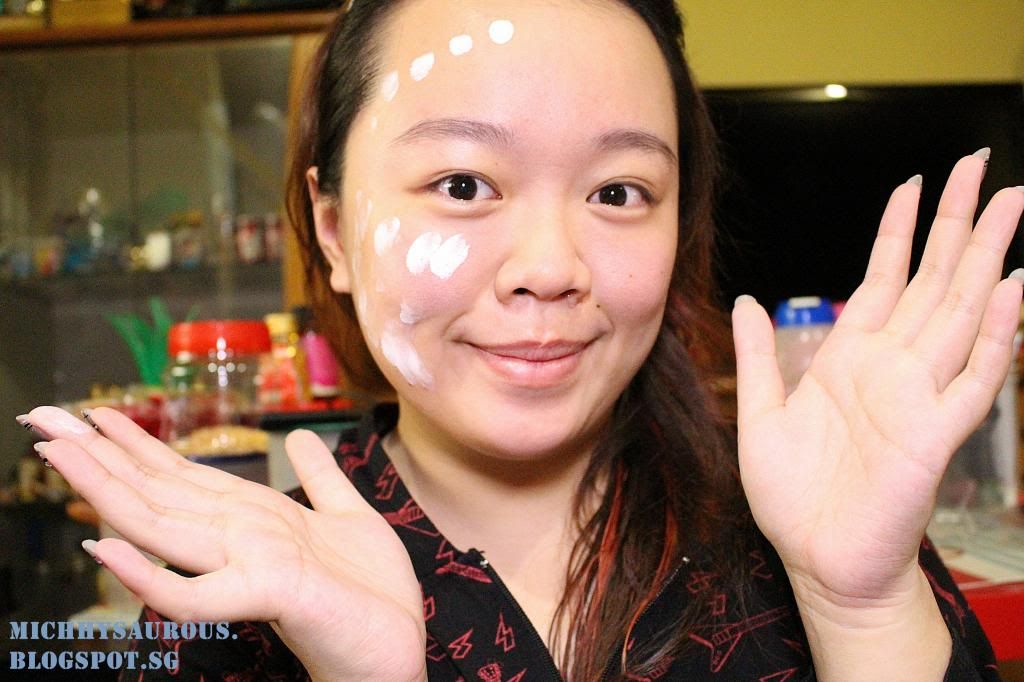 Killing Me Zombie CC cream made from herbal extracts such as wild perilla leaves and angelica utilis
makino is rich in vitamins and minerals, keeping skin nutritionally balanced. Royal azalea extract,
portulaca extract, and aloe vera extract in the product also helps soothe and calm down skin against
harmful sun rays.
The Coverage for CC creams are not high but acceptable on my skin, my dark eye circle is lighten and my skin tone is more evened out on the side I applied the CC cream. Yay to more natural glowly skin!
Functions of Zombie CC Cream:
- Corrects uneven skin tone
- Conceals skin imperfections
- Whitening
- Anti-wrinkle
- Hydrating
- UV Block
Are you used to see-ing my face in blogposts? Hahaha, there's another post coming soon with my face as well, so be sure to watch out for it! But I still prefer posting food photos here, I guess you all love my food photos more than my face right? -sighs *giggles*
Killing Me Zombie CC Cream is available at selected Watsons stores for $28.00 for 40ml with a Free 7ml Sample size!