So what is this "Most affordable french cuisine" place Saveur hype about?
Do they really serve you french cuisine at pocket friendly prices?
Yes they do, But portions are small, which might make up end up ordering more for, since it's price tag is reasonable too. Not too bad a marketing strategy.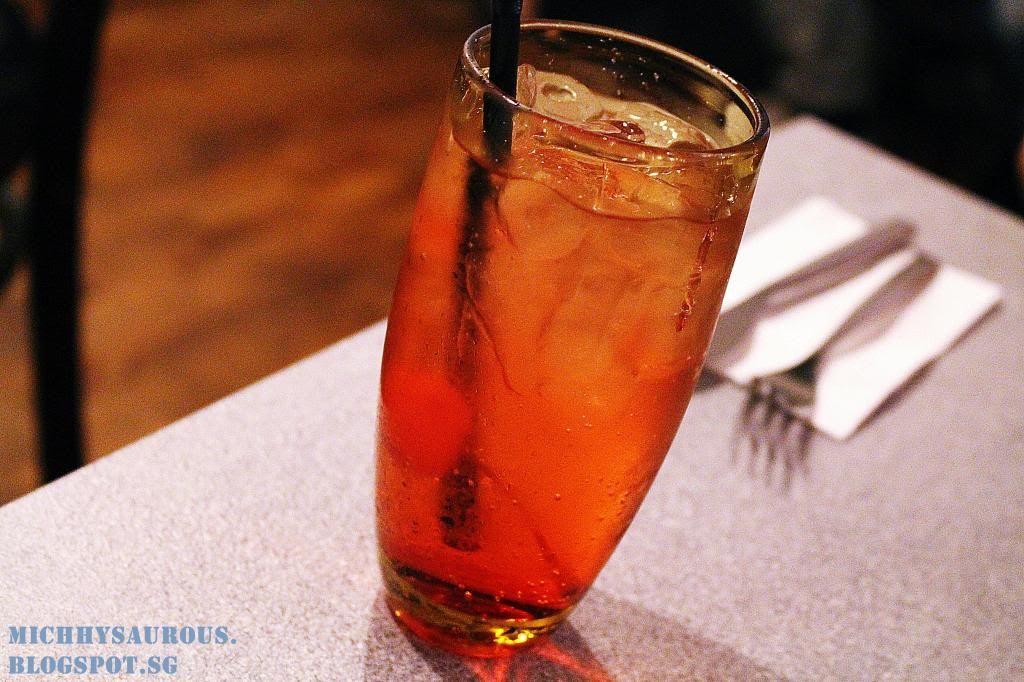 Shirley Temple - $3.00
Appetizers are pretty decent, price tag will really make you take a second look at their non-extensive menu again to confirm it. I almost had the urge to order one of each to try them out but of course I kept myself sane.
Pan Fried Foie Gras still had a little smell to it but for the price tag, it's good enough and the size is pretty worth it! The creamy lentils was a good pair with it. The ever popular Saveur Pasta is especially good to me, the amount of sakura shrimp made me really excited and the pasta is tossed with konbu seaweed and barely noticable mince meat which is almost pureed into a paste I guess?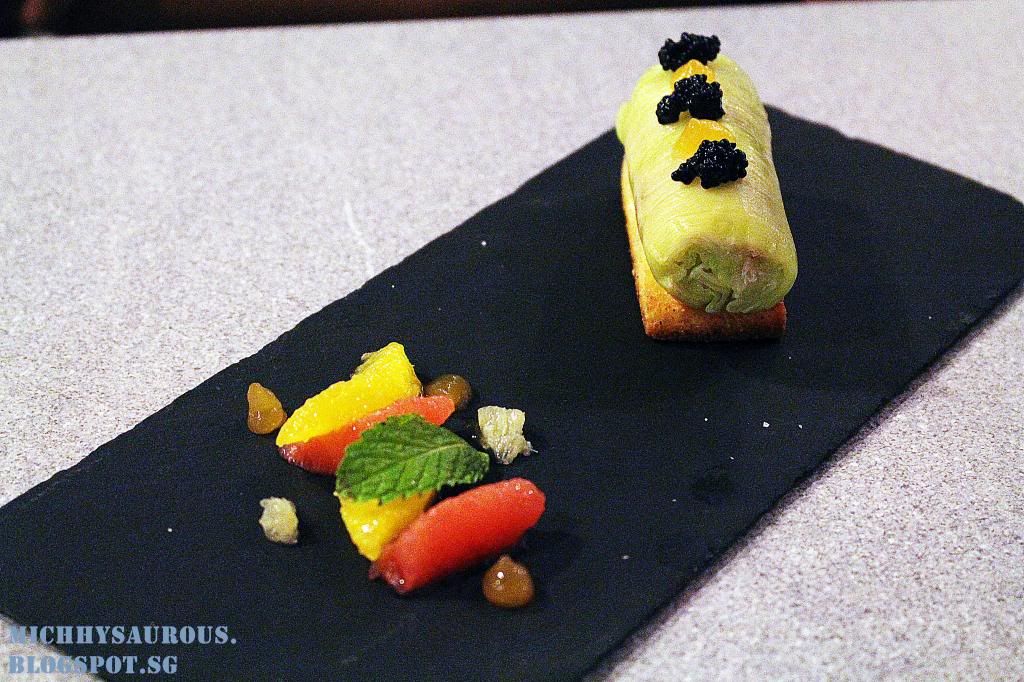 Pan Fried Foie Gras with Lentils and Pickled Onions - 35g-$7.90/70g -$14.90
Saveur's Pasta - $3.90
The dinner partner had the Crispy pork belly with poached egg, pork belly is tender and the skin is really crispy, mixed the egg with the creamy lentils and eat it together with the pork belly for another level of satisfaction, a pity that that the pork belly came in such a small portion. I had the Duck Confit, crispy duck that fell off the bones resting on a bed of mash that was really smooth.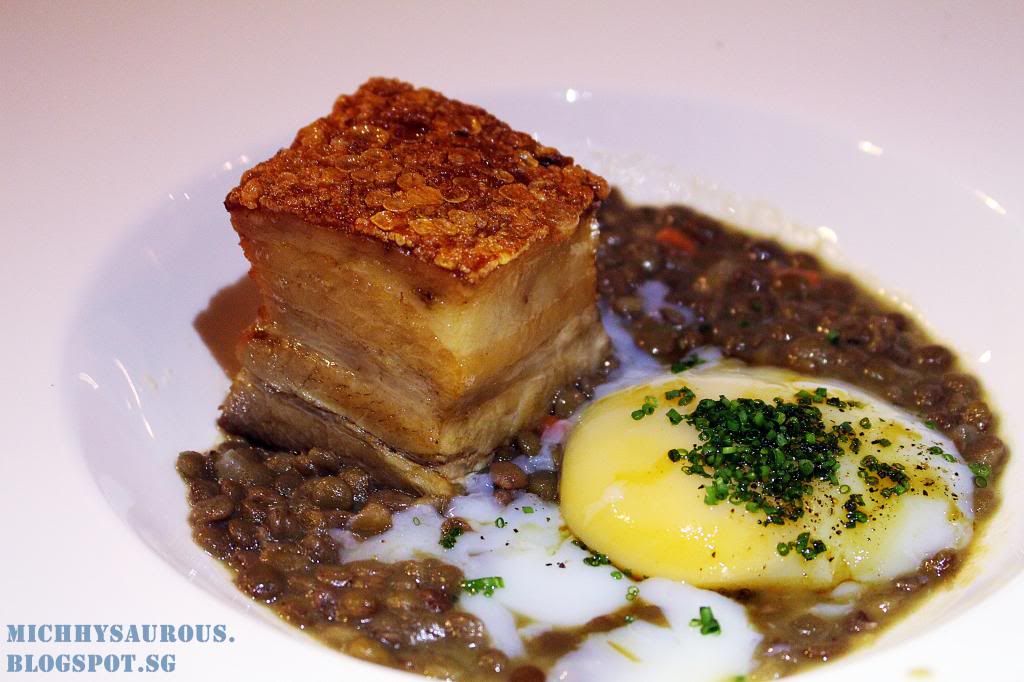 Crispy Pork Belly with Poached Egg and Lentils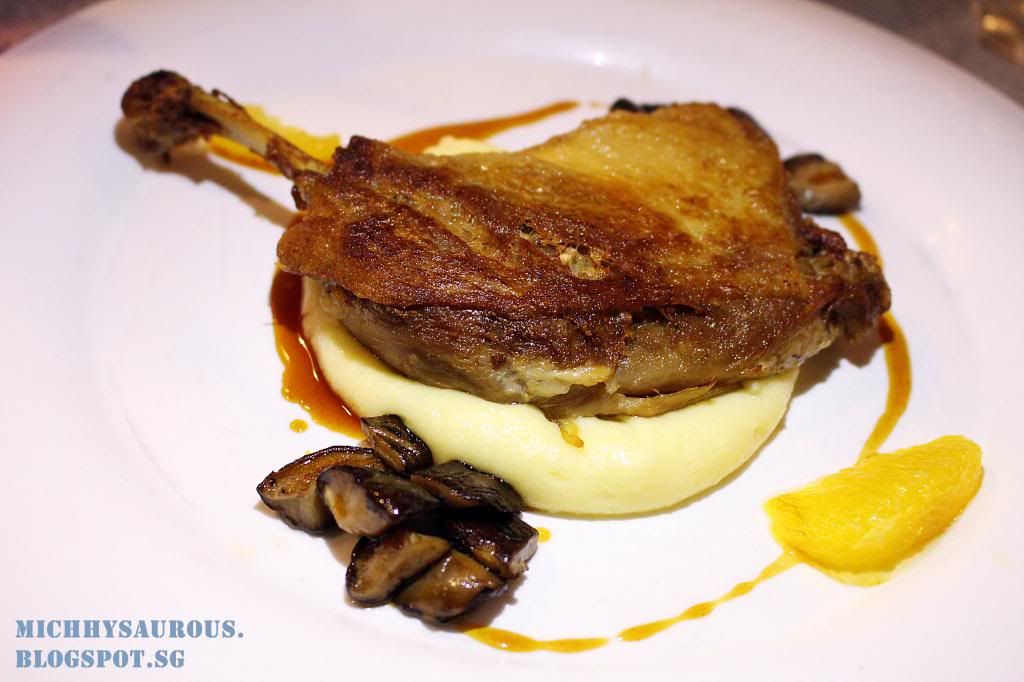 Duck Confit
Dessert was Salted Caramel Lava Cake, I could not resist NOT ordering it! But it was nothing fantastic that I would recommend to others. It got really Gelat and the Lava did not flow from Inside the cake, Saveur's Lava came from the top of the cake, somewhat like a volcano style.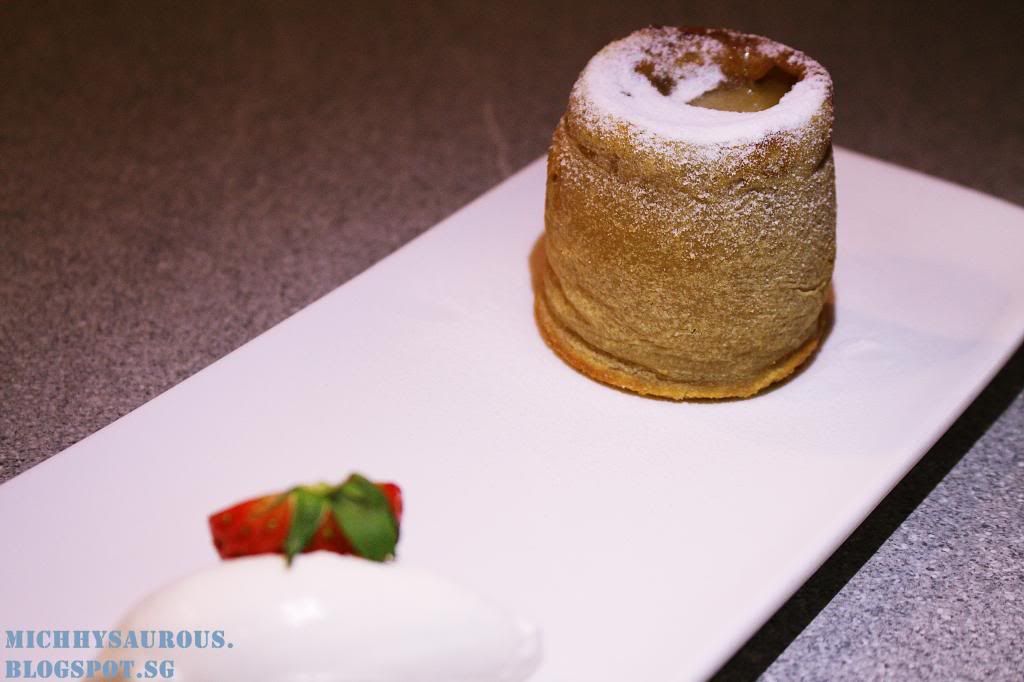 Overall experience at Saveur is pleasant and food is decent but I am not dying to go back soon, the noise level inside is pretty high which I do not enjoy while dining at all.