The Cause of pimples and acne's is Oil!! Oil & Dirt clogs our pores and they become mini volcano which are waiting to erupt on our face. No matter how much we use the blotting paper, it still exists! Too much washing strips our skin of their natural protective layer, therefore we need to use a product that can help us with oil control but also strengthen our skin's natural protective layer?
I've been living with oily skin ever since puberty hit me. And me, being a super lazy bum, did not take good care of my skin at all, I have loads of clogged pores and black/white heads! My make up always cakes up due to the excess sebum that comes out, I really envy the ladies with naturally good, smooth skin. I too want to have that flawless look without make up too! Do you feel me?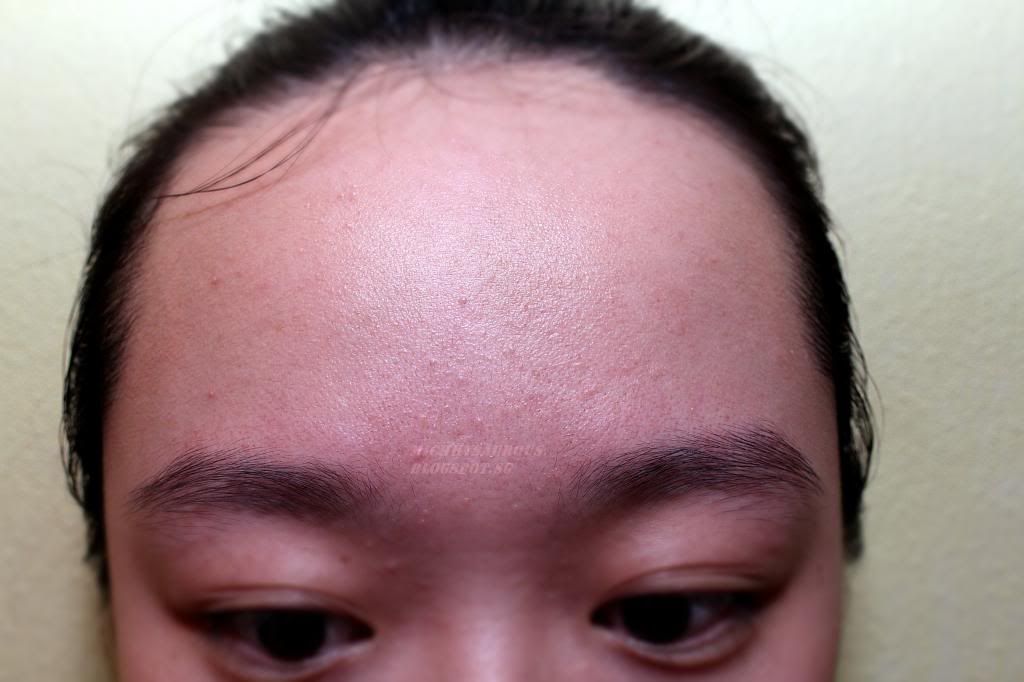 But Not to worry, I have Curél now!
Curél, Japan's No. 1 brand for sensitive Asian skin, introduces a new skincare range specially formulated for sensitive and oily or combination skin types. The Curél Sebum Care range - comprising a Foaming Wash, Lotion and Moisture Gel - offers the skincare essentials to properly manage both skin sensitivity and sebum secretion! Yay to better skin! Everything japanese makes it more dependable. ><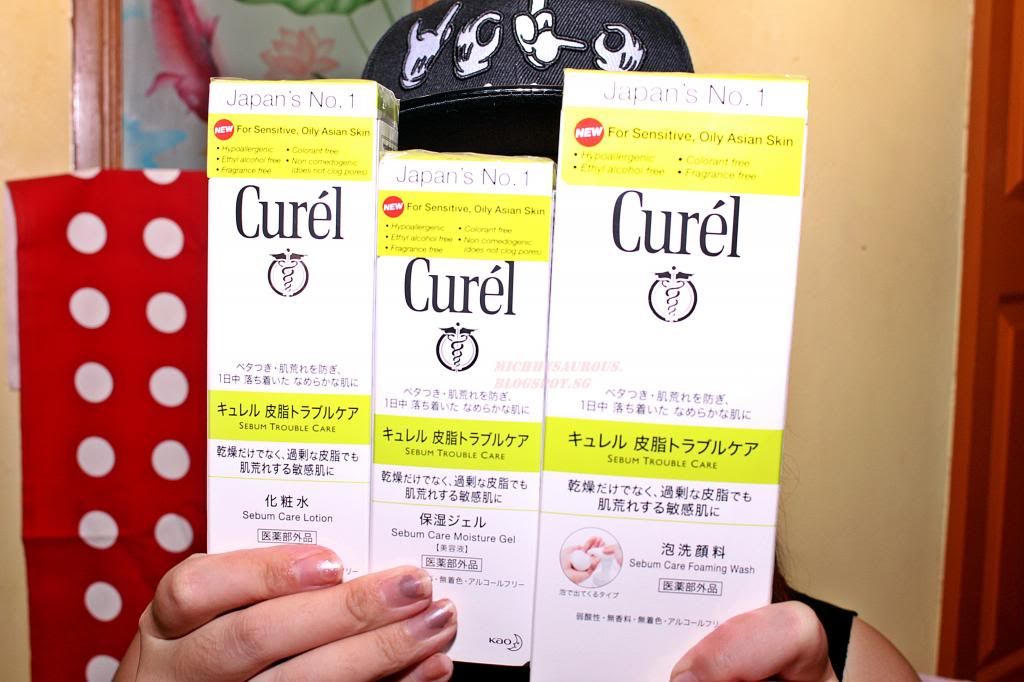 The Range in the photo below...
(L-R) Sebum Care Moisture Gel - $34.90 (120ml) , Sebum Care Lotion - $24.90 (150ml) and
Sebum Care Foaming Wash - $19.80 (150ml)
1: (Right Most Bottle) Sebum Care Foaming Wash - 2 pumps is enough for every wash! The little bubbles will make sure your skin is thoroughly cleansed without the feeling of "tightness" which is usally the drying out of the skin.
2: (Middle Bottle ) Sebum Care Lotion - The toner that is almost like water! I love the refreshing feeling when I apply it on my freshly cleansed face and feeling my skin absorbing every single drop goodness from it.
3: (Left Most Bottle) Sebum Care Moisture Gel - Liquid based gel that slides on skin with ease, giving you a glowy finish instead of a mattifying finish. I like the look of a moisturized face, no it does not feel like I have oil all over my face.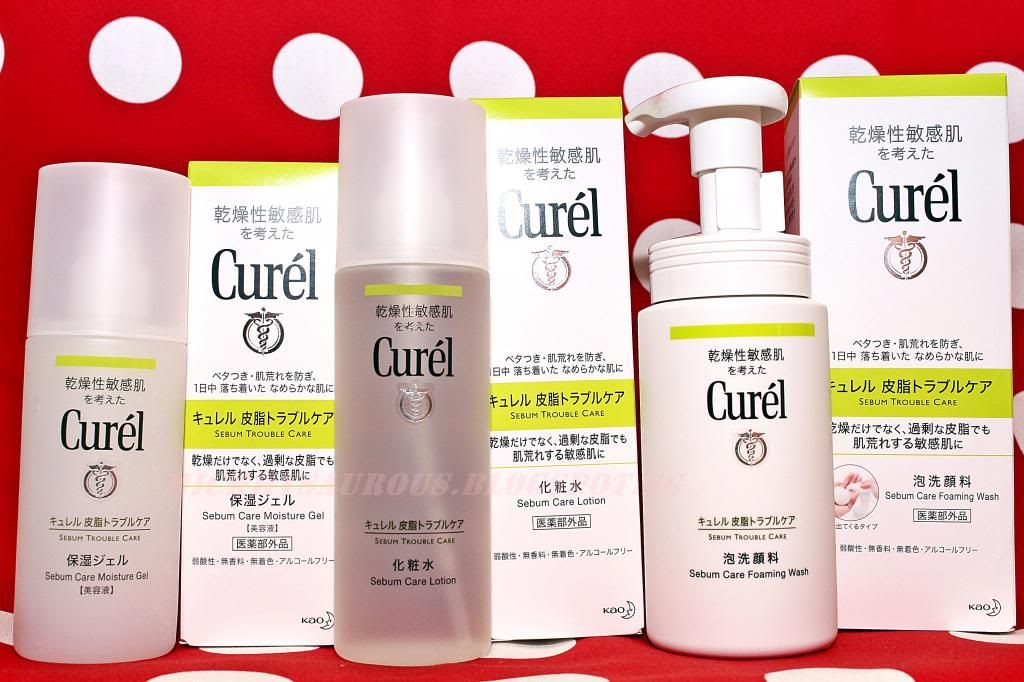 I love the effects of

Curél Sebum Care range. I can feel the difference in my skin as there is lesser sebum produced and my make up stays on longer on my face without caking up. There is also lesser mila seeds and reddish pimples popping out. I love it! I'm a total convert to this range already! I will continue to use this product until the day I cannot find it anymore! Hahahaha!