I'm sure everyone has heard of Sunshine Breads! It's a household name which was First established in 1930 as a local homegrown enterprise. Sunshine has made its mark as Singapore's first commercial bakery, and is now a leading manufacturer and marketer of nutritious fresh bakery products.
Using modern technology and equipment, and the freshest and finest ingredients, Sunshine produces more than
100,000
loaves of fresh, great tasting bread daily! Its range of products includes a variety of
tasty white breads, nutritious multi-grain breads, flavoured breads
and
homemade kayas
to tantalize your palate! They also offer rolls and buns that are perfect for any occasion, and with the Healthier Choice cream rolls, you can be assured of wholesome goodness, one bite at a time!
A great start in the morning would be the aroma of freshly toasted bread. Fans of toasts will tell you that toasting heightens the taste and texture of the bread, making it more delicious. Sunshine Bakeries is proud to announce the launch of their latest product,

Sunshine Enriched White Toastie Thick Slice Bread

.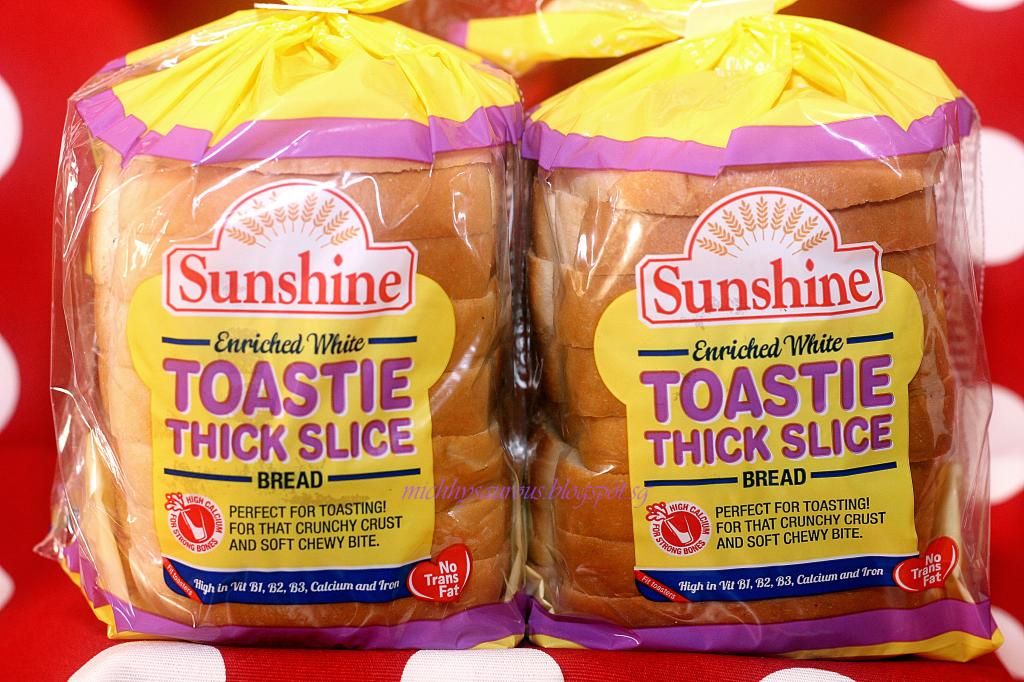 The brand new Sunshine Enriched White Toastie Thick Slice Bread offers the optimal thickness perfected for toasting, intentionally sliced thicker to transform your everyday toast to a fuller experience. Sunshine Enriched White Toastie Thick Slice bread allows you to fully appreciate the crispy surface and the soft, tender inside when toasted, This is something I'm super looking forward to as sometimes I find my toast a little tough without the fluffy tenderness inside.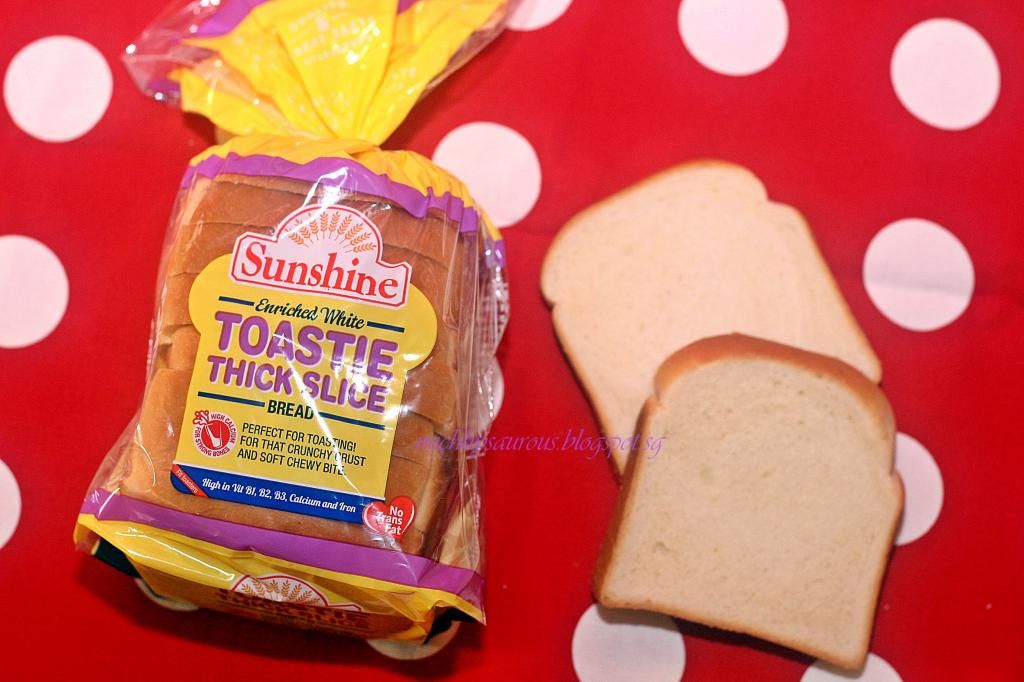 Toasting your bread may bring out additional health benefits too!
For One, it is known to increase the fiber concentration compared to untoasted bread. Fiber is vital for digestion and aids the body's general health. In addition, the Sunshine Enriched White Toastie Thick Slice Bread is packed with a host of nutritive goodness such as Vitamins B1, B3 and Iron. As toasts are a favorite for everyone, this loaf is also high in calcium. This means for every 2 slices of Sunshine Enriched White Toastie Thick Slice Bread you get 25% of your daily calcium requirement (For an Adult)* I seriously had no idea that a simple piece of bread has so much health benefits!!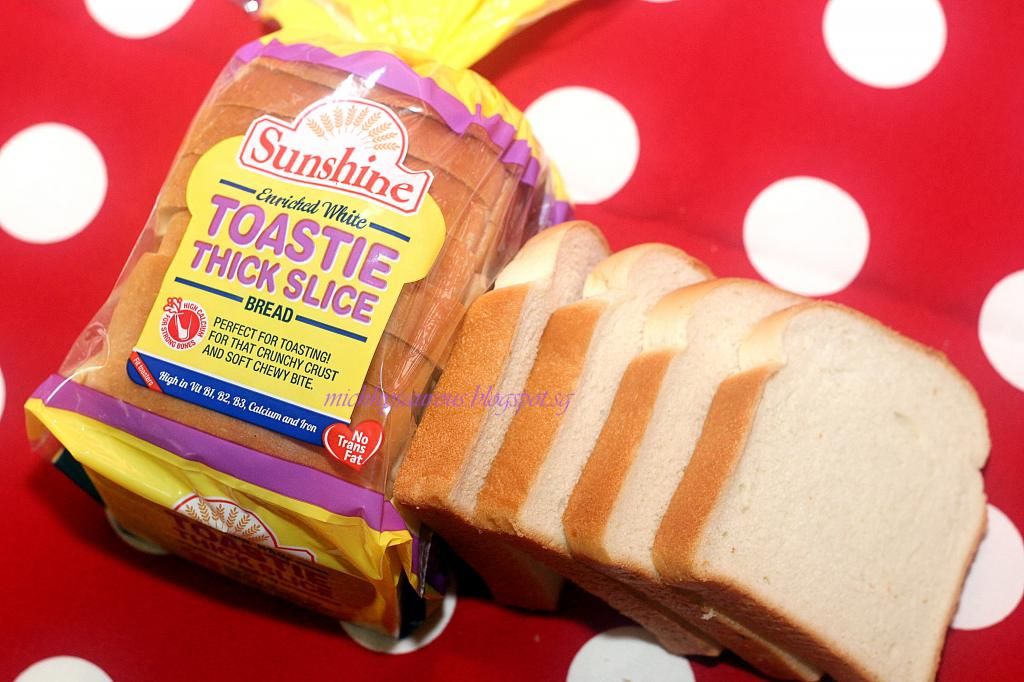 While Singaporeans enjoy their bread in a variety of ways, a perfect golden brown toast usually tops the list! A perfect toast, paired with anything, makes a good breakfast, a Great start to anyone's day! Like Kopi with Kaya & gu yoo (Butter) or Peanut butter or Nutella! Now you can even slice your thick slice into 2 across, to enjoy more with eating less! What's more, the sunshine toasties fits in all toasters despite it being thicker! Yay to convenience! I foresee myself eating more toasted bread throughout the day! Hehe.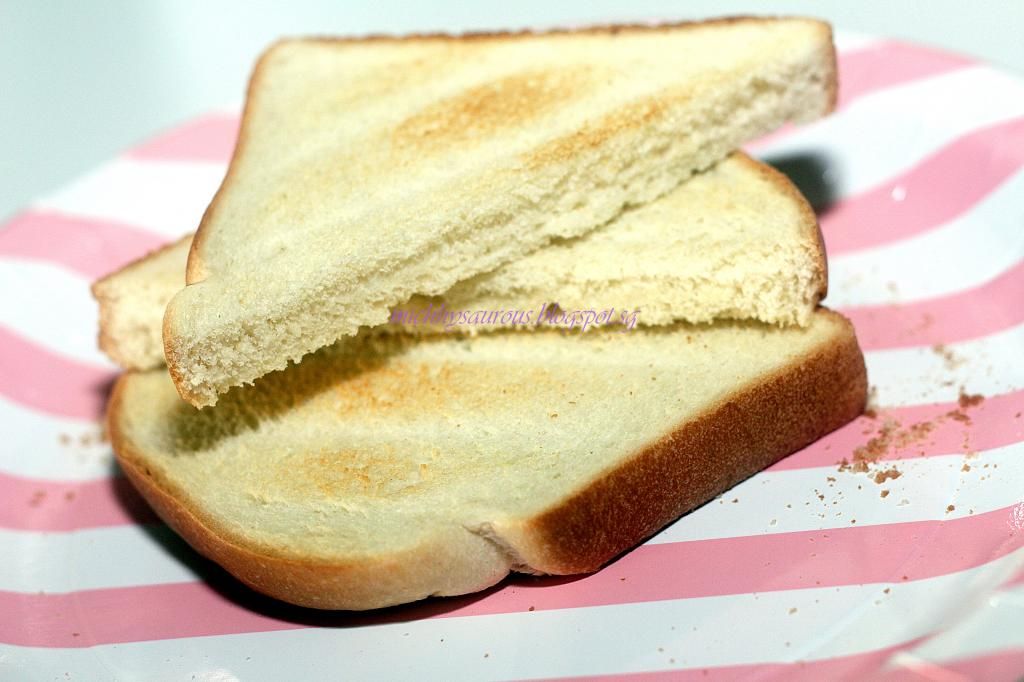 Here's something creative to try out with the New Sunshine toasties!
Till Today, Sunshine Bakeries produces more than 100,000 loaves of fresh and great tasting bread every day. The Sunshine Enriched White Toastie Thick Slice Bread is now available in all leading supermarkets, convenience stores and petrol marts, at the suggested retail price of

$1.60 per loaf

of 300g.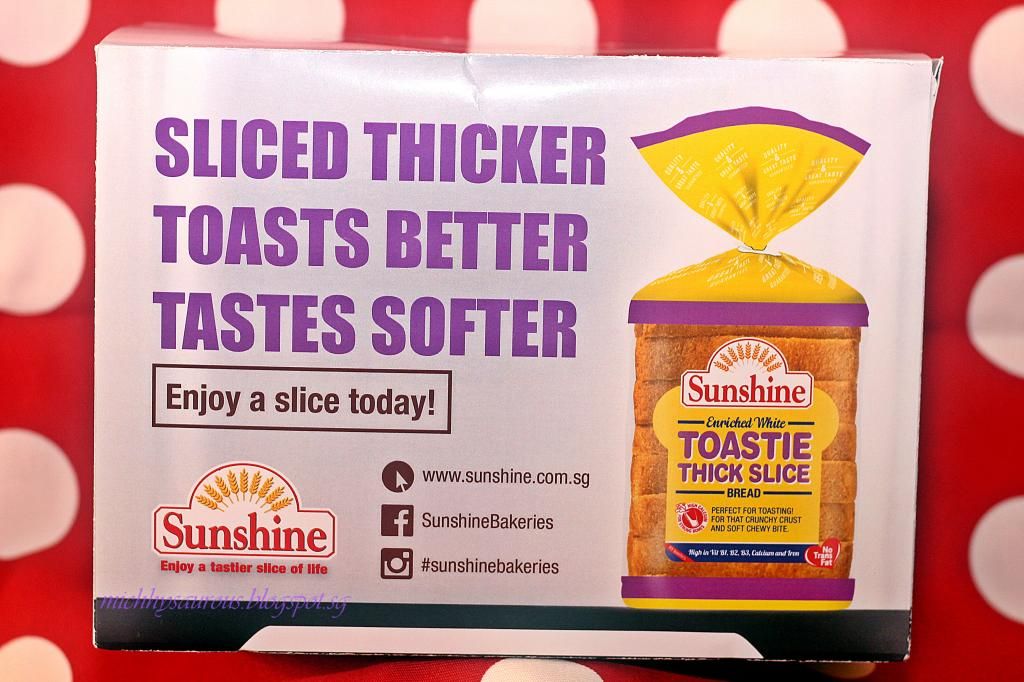 Follow Sunshine Bakeries on their social media platforms to stay updated to the latest offers and new product offerings! Now I'm off to toast me some thick toasties! Come On, Join me!