Cafe Hopping is like a norm nowadays with everyone gathering at the newest and hippiest cafes around, even those hidden in alleys or what not. I hopped on the cafe hopping train and landed myself in Bukit Timah with some of my dear ladies for a day of Cafe hopping in Bukit Timah. We started with Assembly, and next, its The Missing Pan, check out out hashtag #bukittimahcafehop on instagram!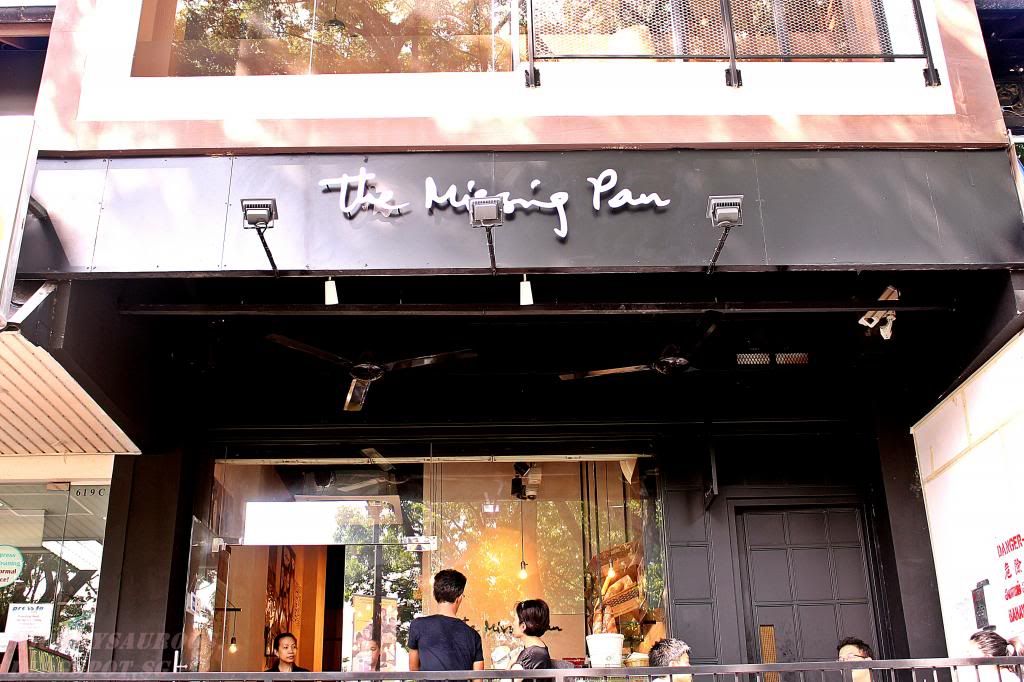 The Missing Pan is really packed so I definitely recommend you to make a reservation prior to visiting to avoid long waiting time. The black paint makes it stand out along the row of shophouses. Though being 2 storey high, it's pretty cramp, might be due to the fact that they have a lift within them. During my visit, many young couples and families can be spotted chilling the weekend away.
Lychee & Lemon Mint Homemade Soda $6 - Refreshing drink to quench your thirst with hint of mint and two huge lychees, definitely worth your money! 62 degree egg with smoked salmon $22 Delectable smoked salmon on toasted bread with avocado spread topped with 62 degree poached egg and hollandaise sauce. Something I would actually come back for despite the journey from my home.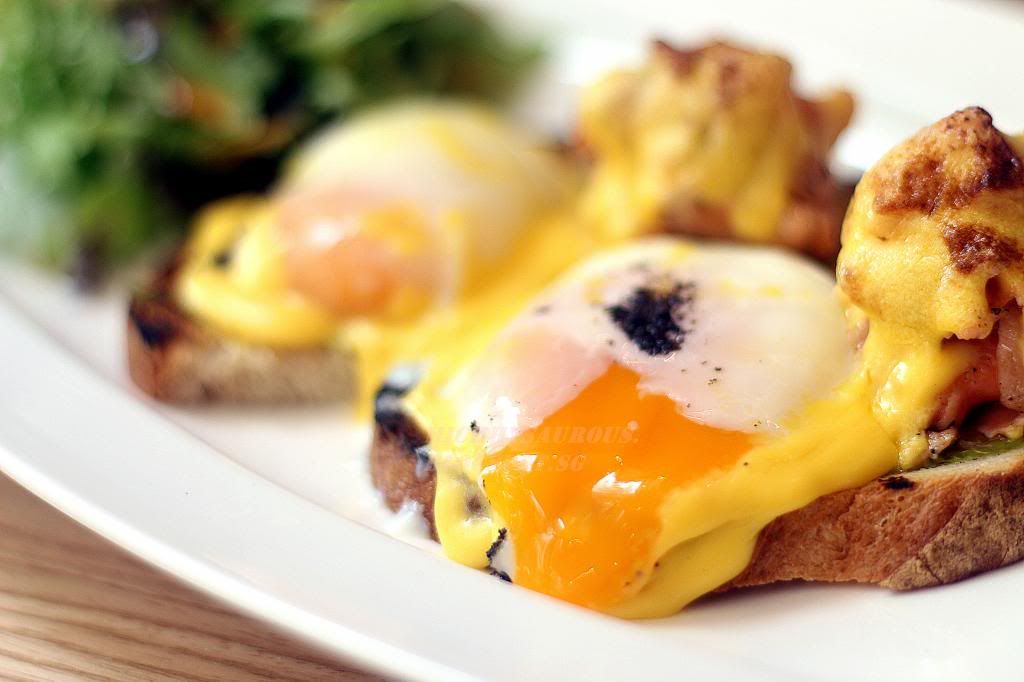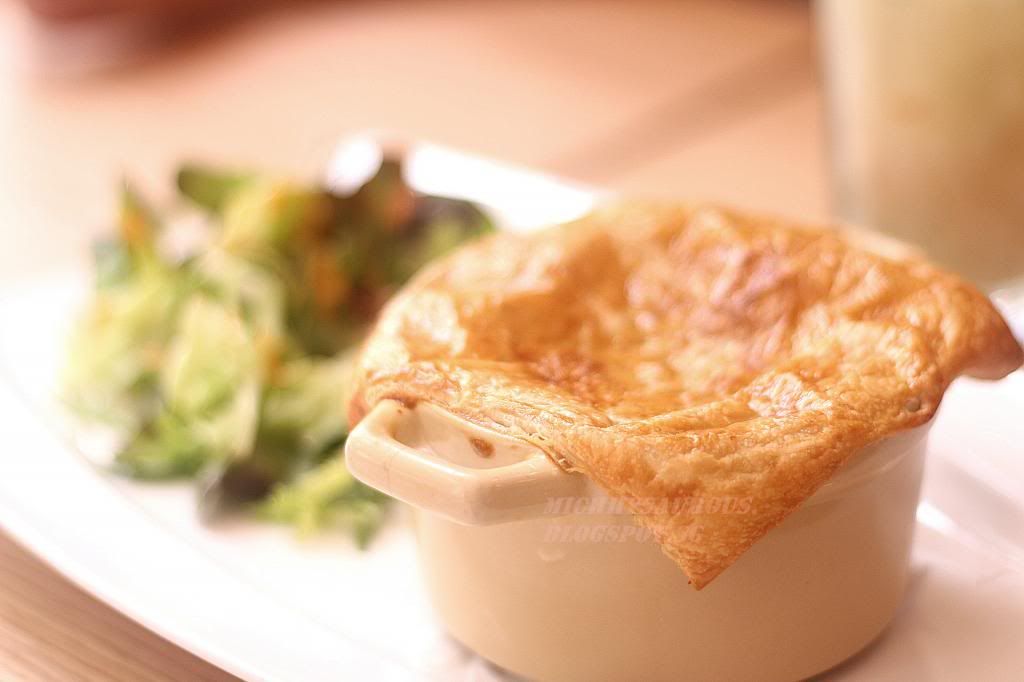 The Guinness Pot Pie $24 is a first for me, Infusing Guinness within the Beef Stew, A little strong but when paired with the puff pastry, this becomes a relatively pleasant balance.
I've heard so much about TMP's French Toast Salpicon $19 I simply had to try it! When presented with the colourful fruits (Banana, Strawberry, Dragon Fruit, Kiwi and Fried Banana Nuggets), the French toast seems like a sweet treat. But upon further probing, it reveals a chest of savoury chicken, mushroom and spinach. Definitely one of its kind in my dictionary! The Huge Portion will make you fall in love at how value for money this dish is. Oh, I'm craving for this as I type.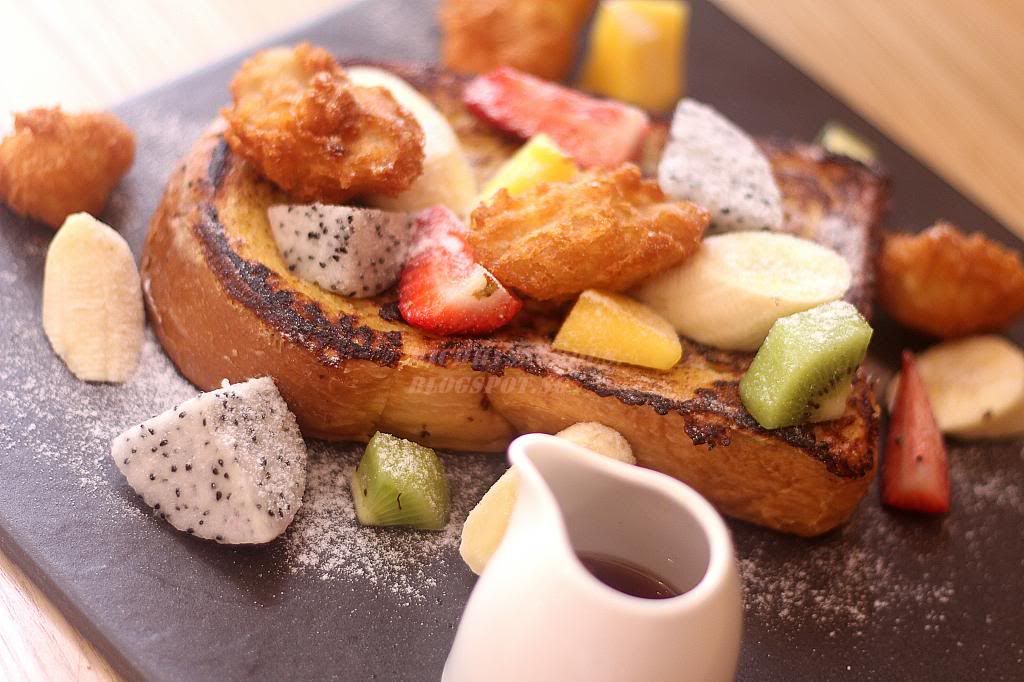 I'm planning to head back to The Missing Pan for their Lunch Menu which looks seriously enticing!!
6466 4377 (reservations allowed)
Opening Hours: 10am – 10pm (Tue – Sun); Closed on Mondays.
Have you been there? What is your recommendation? Share it with me! ^^