Who have not heard of CP? With the wide range of products in the market, like my favourite, The CP Shrimp Wonton, I'm sure everyone knows CP! And now, they have come up with the ideal solution to battle your late-night hunger pangs, all you need is a Fork and a Microwave(and maybe a pair of scissors)!
A whopping 10 newly-launched offerings, its wide range of cold cuts promises to deliver a hat trick of convenience and good taste as you burn the midnight oil for your projects or chasing your favourite Korean dramas!
CP Foods' cold cuts are specially packed to maintain its nutritional value and quality to accompany you through the night. The microwavable bags also help to ease your convenience in food preparation ensuring you can get back at what you are doing quick! Let's see how we can get yummy snacks done in a jiffy!
1.
Select your choice of Cold cuts from your fridge, this might take some time as you can't decide which one you wanna have because they all look so good!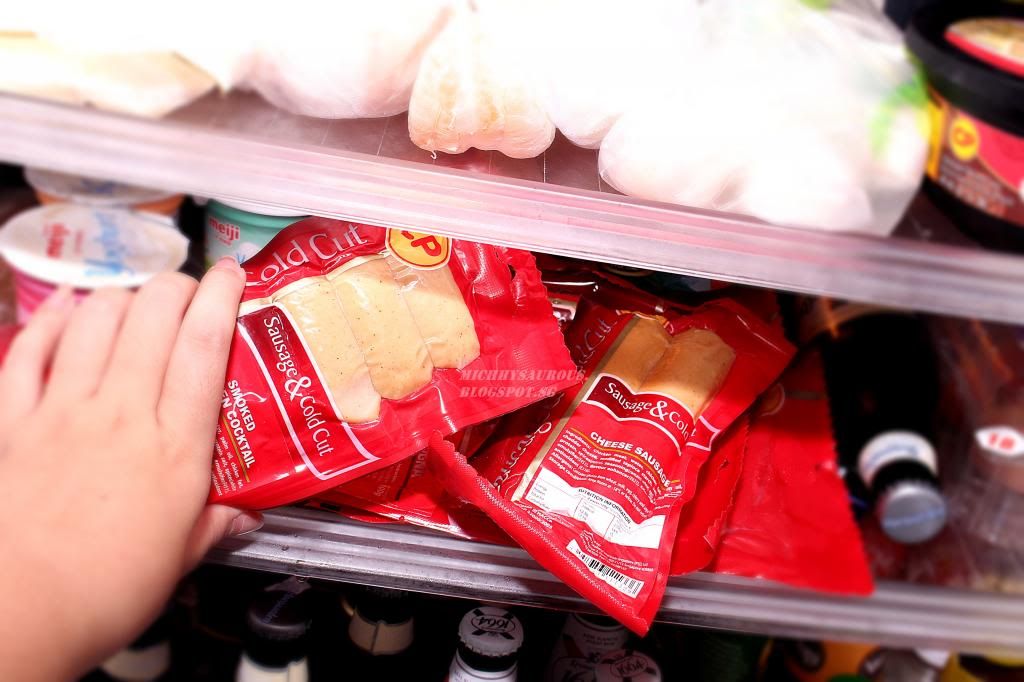 2.
Poke (enough) holes in the microwavable bags that contain your delicious snack and Microwave it for 1-2 minutes depending on your microwave voltage and power.
3.
Cut open, Poke, Enjoy!
The delicious line-up includes CP Chili Bologna, which will spice up your appetite with its potent mix of chili and black pepper. The CP Jumbo Bologna, which boasts of smooth chunks of fine quality chicken meat. Easy to prepare and delightful in taste, it is committed to satisfy your craving at any hour of the day.
No more fighting the urge to savour barbeque flavored food during the wee hours! With CP Chicken Vienna and CP Smoked Chicken Frankfurter. Every juicy bite of the smooth textured sausages come with a tantalisingly smoky flavor that will lavish your taste bud, leaving you with great satisfaction.
You can also munch on the bite-sized CP Smoked Chicken Cocktail, a scrumptious sausage wrapped in smooth golden-brown skin. To relish the passionate burst of aromatic cheese upon your palate, chomp on the CP Pizza Cocktail made with quality Italian spices and cheddar cheese, or the CP Cheese Sausage that is firmly stuffed with mouth-watering cheddar cheese for that tangy kick.
Japanese cuisine also jumps into action! Made with superior pork, the CP Shoyu Sausage is smoked with beechwood, giving it a rich and aromatic fragrance. To add zing to the flavour, the CP Japanese Classic Pork Sausage is seasoned with ginger and white pepper, and has a gratifying chunky texture, Please Note that this 2 sausages are non Halal. The rest are!
I find that the new CP cold cut range is super easy to whip up as a meal. I made a wrap for breakfast the other day. Microwave everything and Tadaaaaa, Breakfast!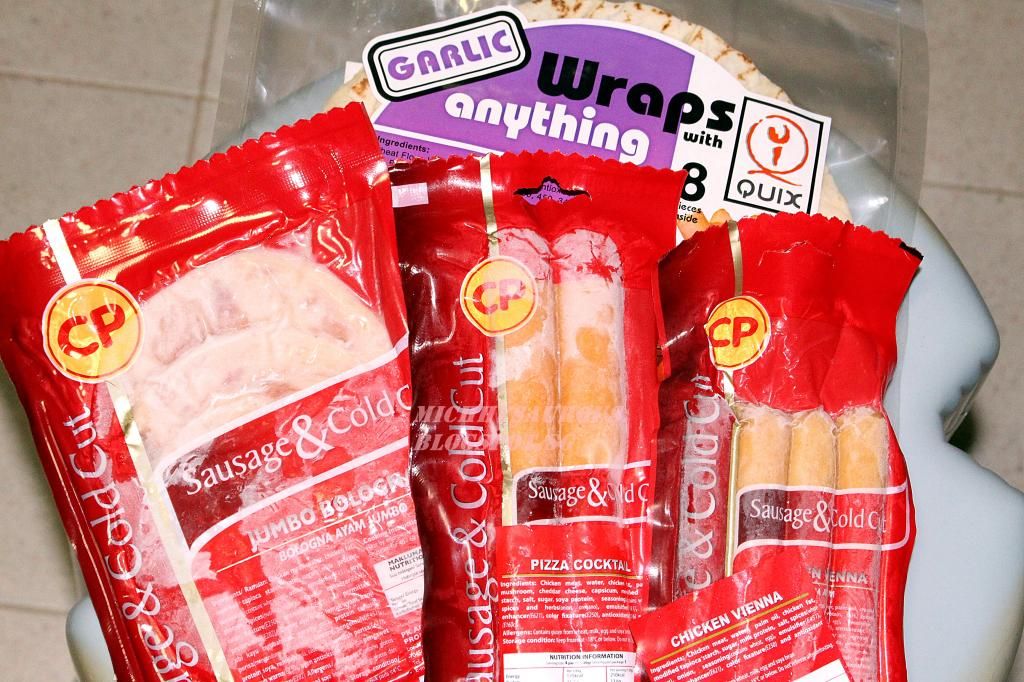 Stocking up on these delicious snacks and other trusted CP products is an easy chore. CP Jumbo Bologna, Smoked Chicken Cocktail and Pizza Cocktail are sold exclusively at 7-Eleven outlets, while the remaining items are available at major supermarkets islandwide. I'm sooooo lucky I have a 7-11 near where I stay, I love the Smoked chicken cocktail and pizza cocktails!! No worries for me even if I have to do late night blogging!
Check out all the delicious Cold cuts from CP and tell me which is your favourite!