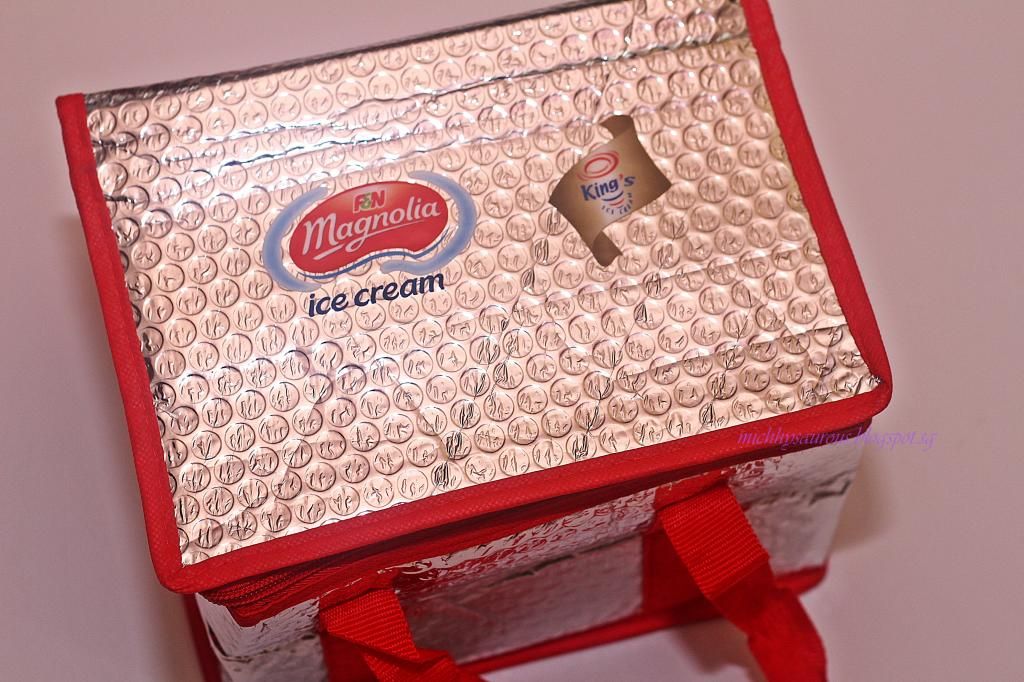 "F&N MAGNOLIA is a trusted and leading dairy brand that encourages consumers to lead an enjoyable and healthy lifestyle. Through knowledge and passion about good health and living, F&N MAGNOLIA offers a wide range of innovative, great-tasting, nutritious products so that consumers can enjoy and live life to the fullest.
F&N MAGNOLIA has something for everyone in the family and every occasion. Its
portfolio of products ranges from pasteurised milk, UHT milk, health food drink, yogurt smoothie and ice-cream offers an extensive variety of products that is well-loved and enjoyed by consumers, young and old at all occasions."
- Information extracted from Magnolia Facebook page
Magnolia is introducing New flavours to their tropical sling family, Namely

Tropical Sling Apple Burst

&

Tropical Sling Berry Blast

to join

Tropical Sling Jolly!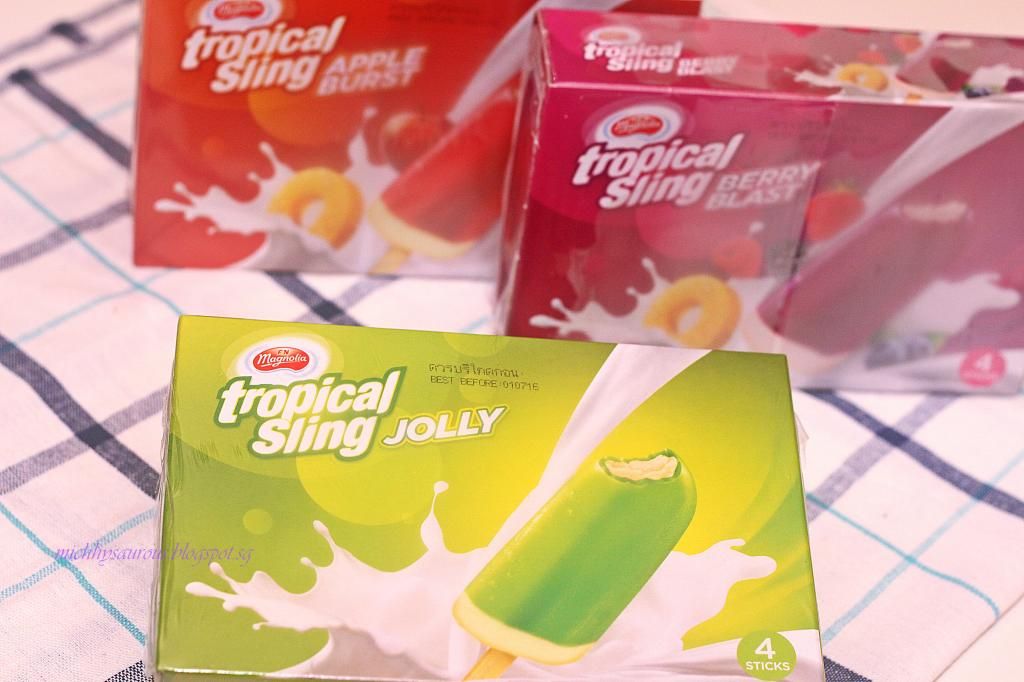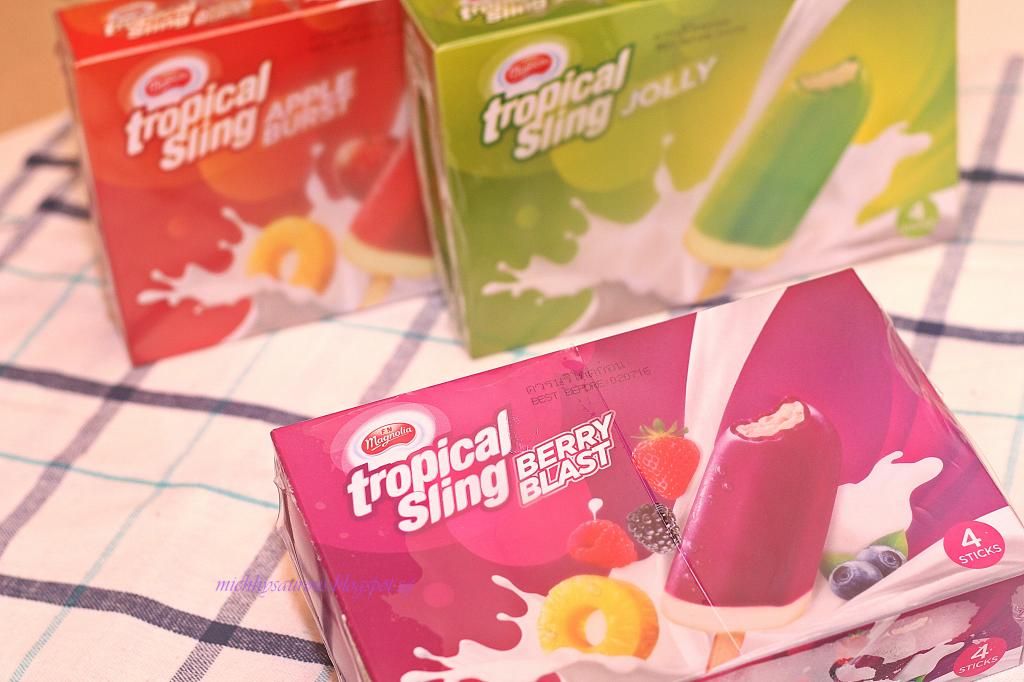 "Committed to providing quality nutrition with over 70 years of being in the dairy business, F&N MAGNOLIA products continue to be a source of nourishment for generations of Singaporeans. The full range of F&N MAGNOLIA products is available at all leading supermarkets and convenience stores."
- Information extracted from Magnolia Facebook page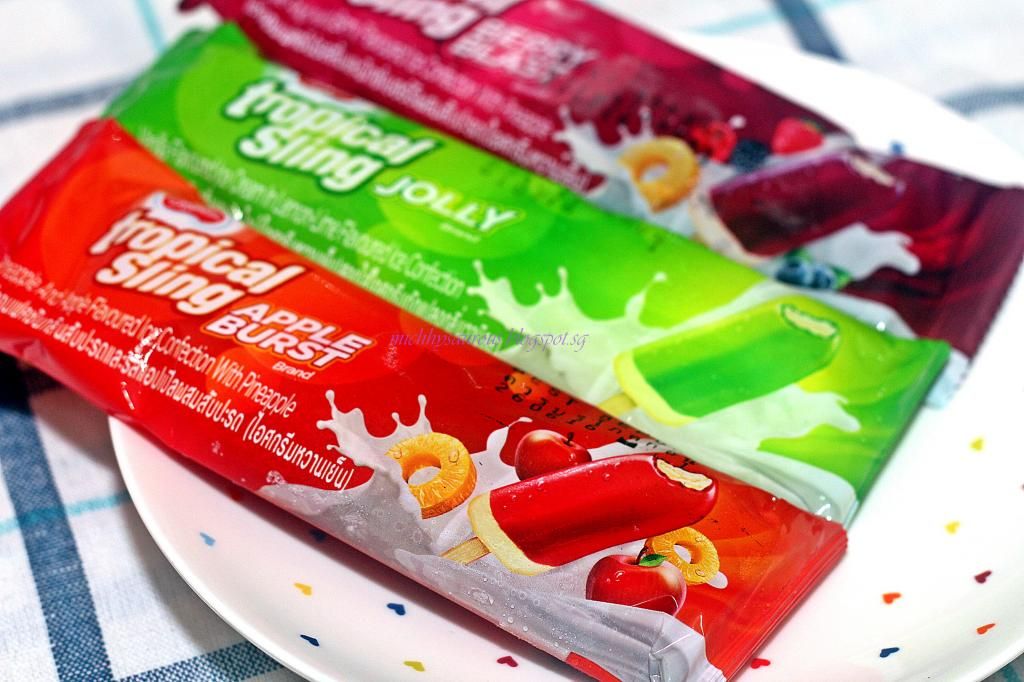 The Magnolia Tropical Sling Jolly, with its melt-in-your-mouth vanilla ice cream and the fruity, strong and refreshing lime taste on the exterior, the new ice creams have the perfect combination of fruit and ice cream – and ice cream lovers will definitely lap them all up.
Magnolia Tropical Sling Apple Burst is a delightful pineapple and apple flavoured ice cream, with real pineapple bits enveloped by a cold burst of apple ice cream. The distinct taste of apples lends a familiar and yet ever so popular taste to this new ice cream.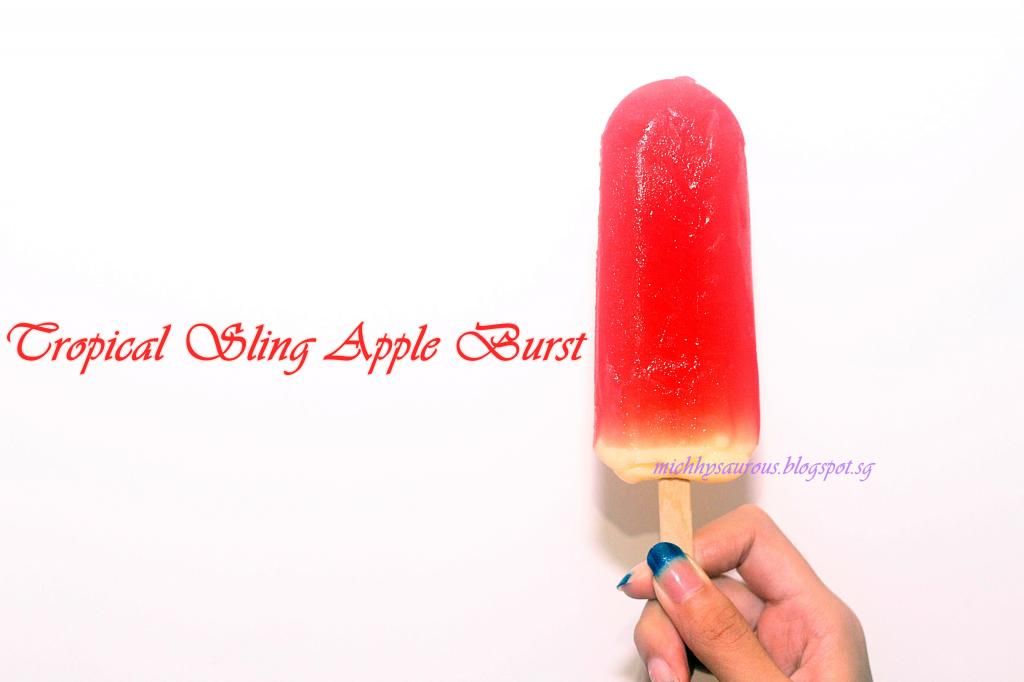 The Magnolia Tropical Sling Berry Blast is a mouth-watering mix of mulberry, strawberry, raspberry and blueberry ice cream, which caresses the pineapple-flavoured ice cream with real pineapple bits in its centre. Blueberries, raspberries and strawberries have become increasingly popular fruits in Singapore and are amongst the top ten favourite berries – so this ice cream may be a favourite too.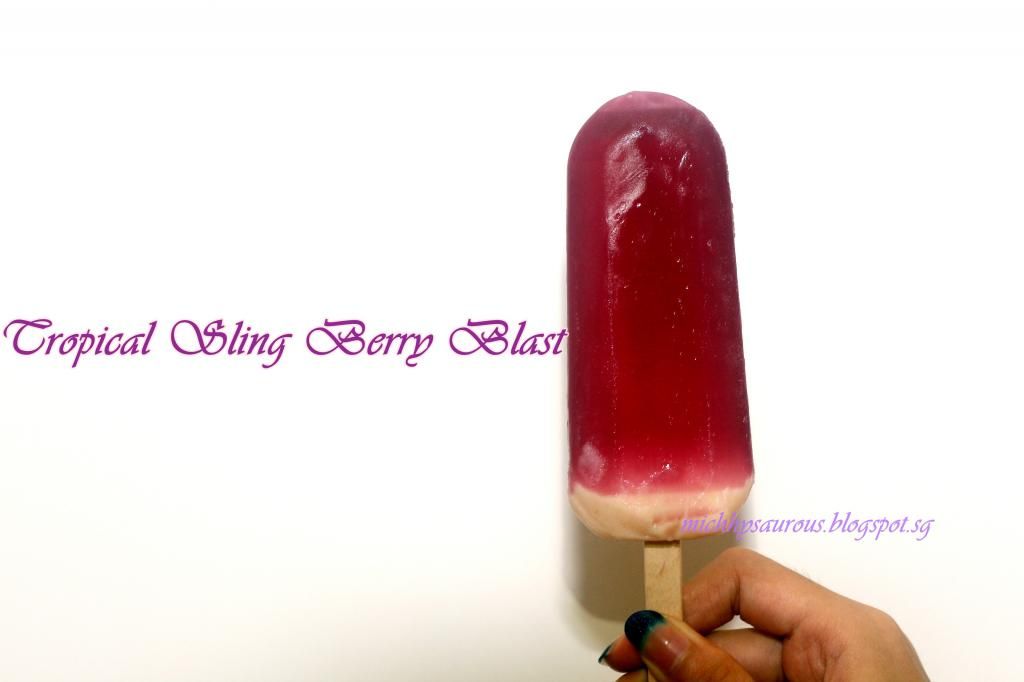 Magnolia Tropical Sling Apple Burst and Magnolia Tropical Sling Berry Blast Retails
at $1.10 at general retail stores and $1.30 at convenience stores for a single stick
and $4.35 per box of 4s! I'm sooooo going for the Apple Burst Again!!! Love the Pineapple bits in it!! Cool refreshing Treat for everyone!