*Sponsored*
With everyone Cafe Hopping here and there, I've also come to realize that we have more and more Thai Food Joints opening up, serving Mookata and Authentic Thai Style Tze char dishes. I always have a craving for thai food every few months. Makes me miss Bangkok everytime.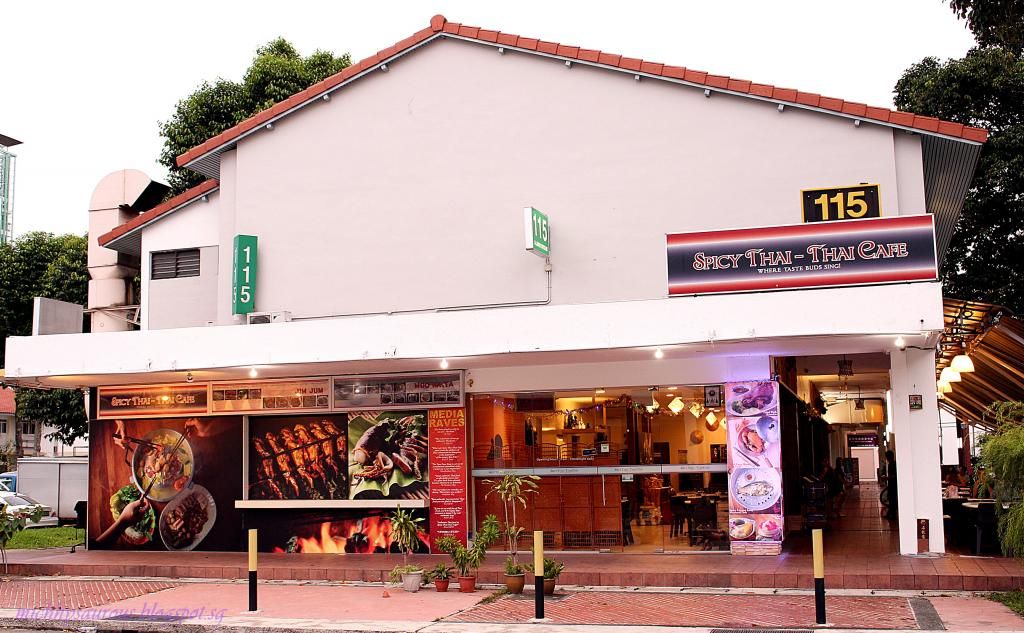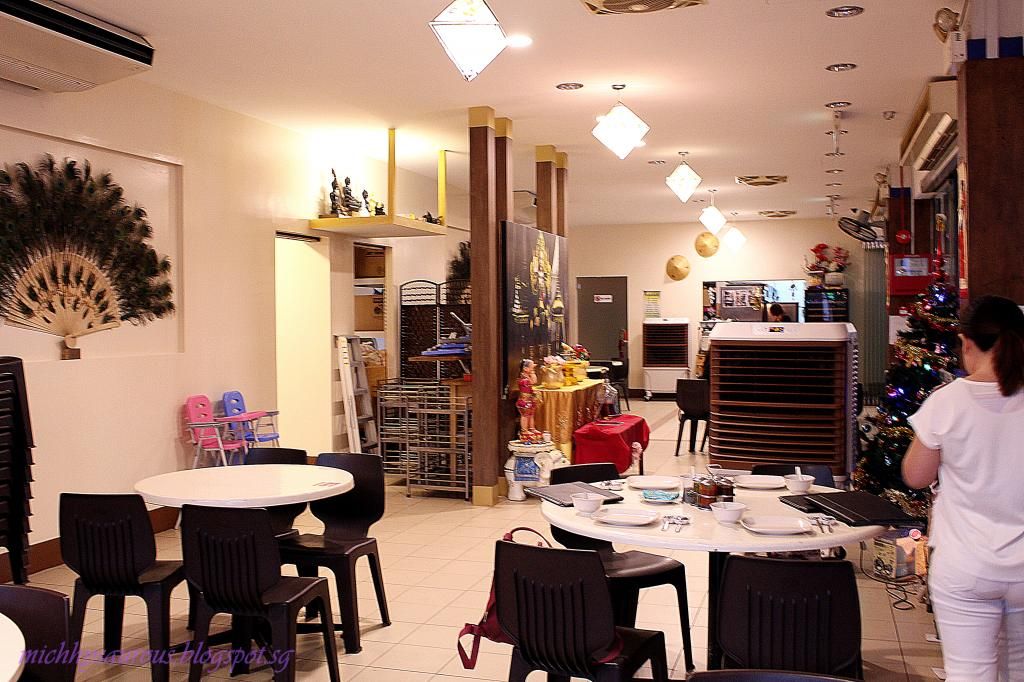 Spicy Thai-Thai Cafe was founded by homegrown businessman, Ron Poh five years ago.
It started with the passion of seeking
real authentic Thai food. Ron was an engineer by training and owns another business in the Telecommunications Engineering industry. He has an unexplainable affinity with anything Thai, from culture to food. If you are one avid fan of Thai food, you'll be happy that someone is doing it the real authentic way right here in the heart of Singapore; from using charcoal for soup and steamed dishes to maintain heat consistency and quality, importing tea leaves from Thailand for the signature Thai Iced Tea, different own-made dressings for different dishes, to desserts made from scratch, or even customized dishes... and this is exactly the authenticity Ron wants to bring across as the brand personality and offerings of Spicy Thai-Thai Cafe.
Photo Credit: http://susanwong.blogspot.sg/
If you are looking for a classic meal of Thai cuisine that delivers on taste and won't break the bank, Spicy Thai-Thai Cafe is the right place for you. The cafe is decked out in a comfortable non-intimidating Thai decor, with ornate patterns, bouquets of flowers and ceiling fans whirling. The cafe looks out onto the lush greenery and a quaint garden. Savour authentic Thai cuisine with laid-back atmosphere, and enjoy them so much that your taste buds sing!
Blk 115 Aljunied Avenue 2
#01-32, Singapore 380115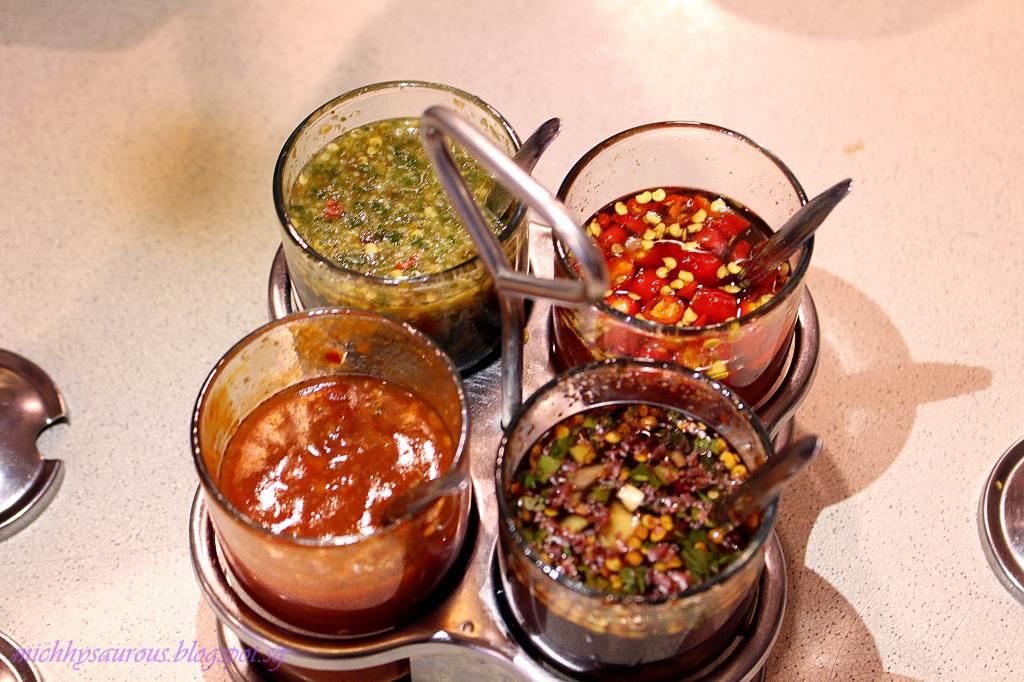 Iced Thai Tea($2.00) & Ice Lemongrass($1.80) is the most common drink choice for my friends and family, haha! The Thai Ice tea is so addictive with its aroma but the lemongrass can put out the fire in my mouth when I start my feast. Oh.. Dilemma!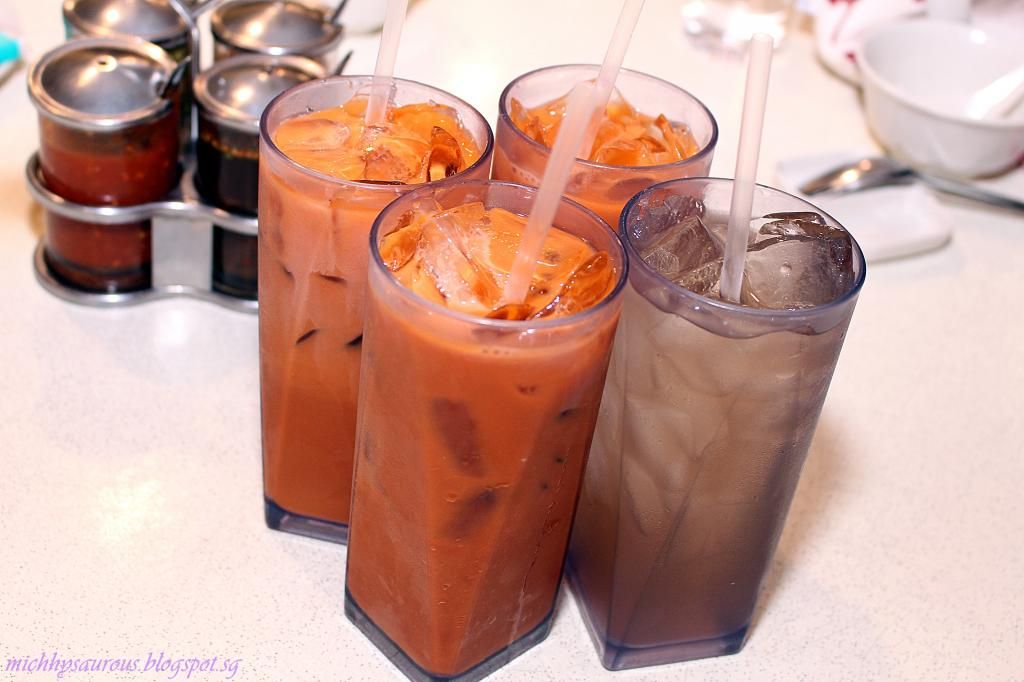 Thai food can't do without pork, herbs, seafood and Chilli in my humble opinion! I personally take pork very seriously because if not handled well or otherwise, pork can turn into a disaster dish. But no worries at Spicy Thai, Their BBQ Pork Neck is so fragrant and tender, we could not stop going for it. It's a little sweet, a little smokey, similar to what we chinese call the charsiew.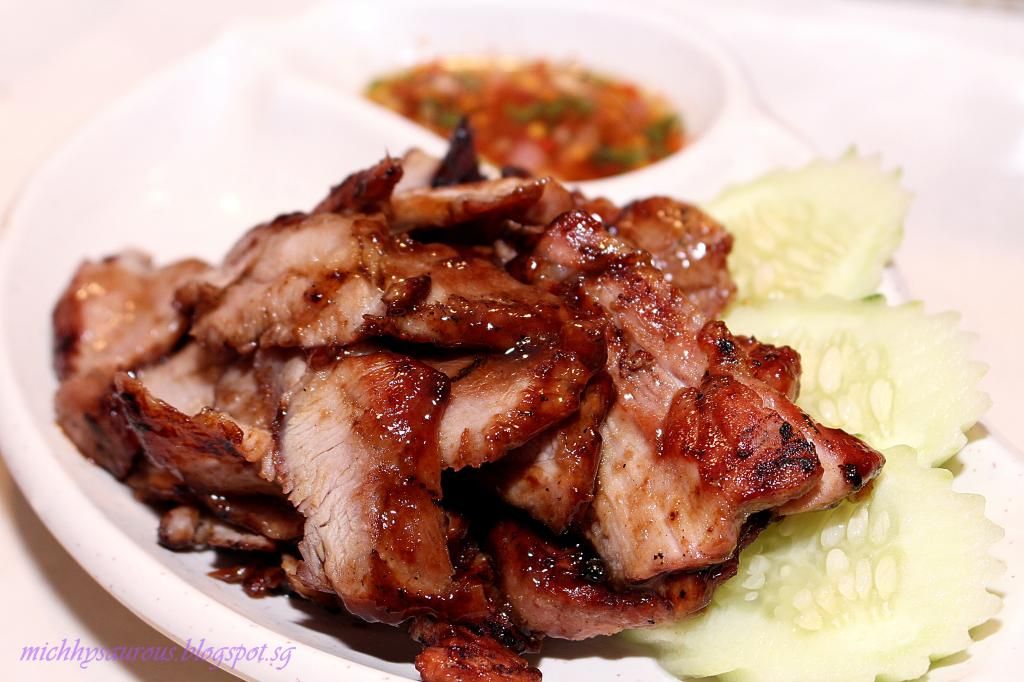 BBQ Pork Neck $10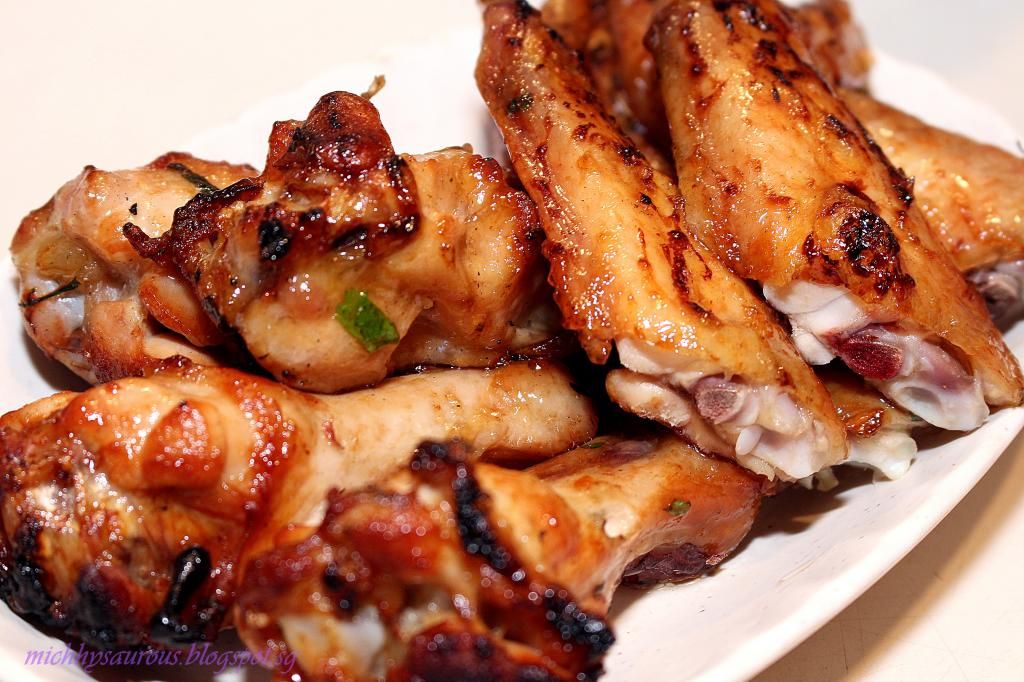 BBQ Chicken Wings $6 (4pcs) / $9 (6pcs)
Seafood is always a highlight at any Thai Restaurant/Eatery. Ranging From Shellfish to fresh water fish, you can have a wide range of options to choose from. Thai Cuisine also love to use basil in their cooking because it has a very special aroma which makes it really tasty. Just like the Basil Mussels, Fragrant and slightly spicy, and you can still taste the freshness of the mussels! Their Prawn Cakes were Juicy and Plump. Generous with the prawns, less flour or what not, makes my $2 per piece feel so worth it.