I believe that all of us wake up to bad frizzy hair, regardless of how still we sleep or of we tie our hair up when we sleep, one's mane will look frizzy when we wake up.. How many of us look like that when we wake up? *raise hand* A crazy bunch of tangles!!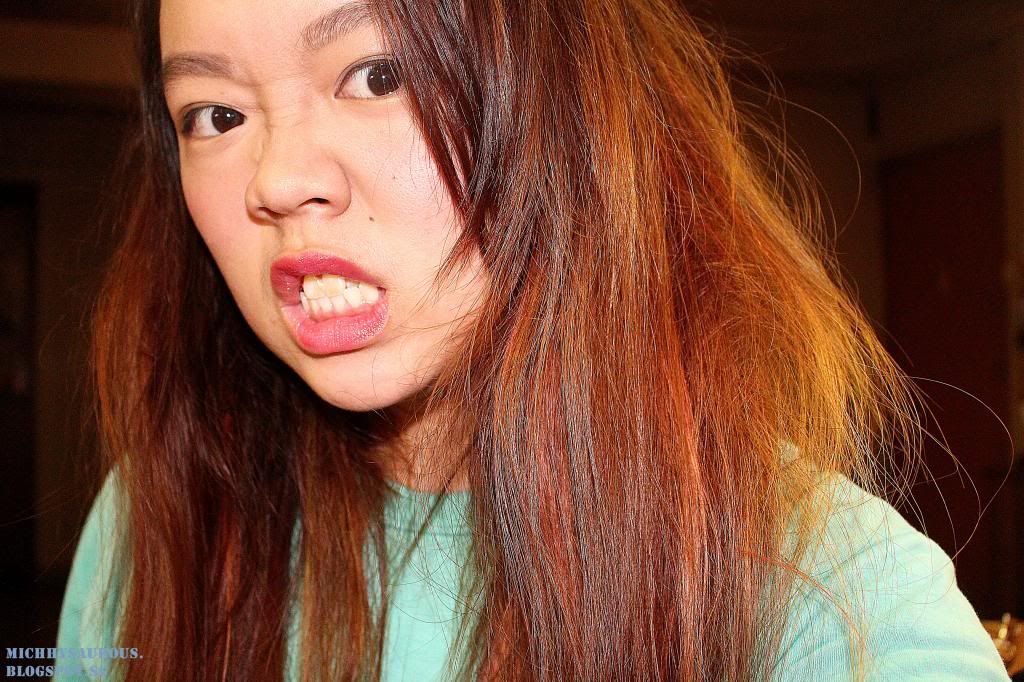 We can skip washing our hair if we are heading out for brunch on a weekend morning :X We can always wash then afterwards! But not with that messy head! Lets introduce you to the
Essential All-Day Instant Repair
and the
Over-Night Intensive Repair Hair Mask
!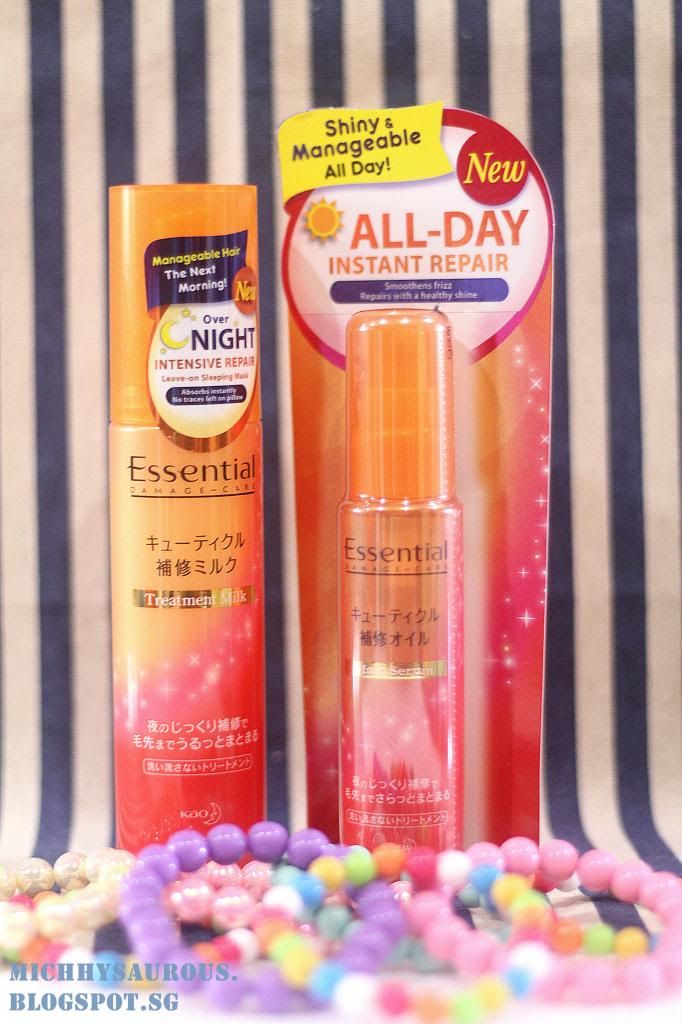 If your hair looks like this(left) when you wake up, I recommend you to use the All-Day Instant Repair for a quick fix before heading out for breakfast! Just 1 application of the All-Day Instant Repair Serum and look how smooth and manageable my hair is! You can also use it when you feel that your hair is getting frizzy after lunch and you need your hair to look good in the evening, Just pump once on your palm and it's enough for half head of hair! Well at least for me! :)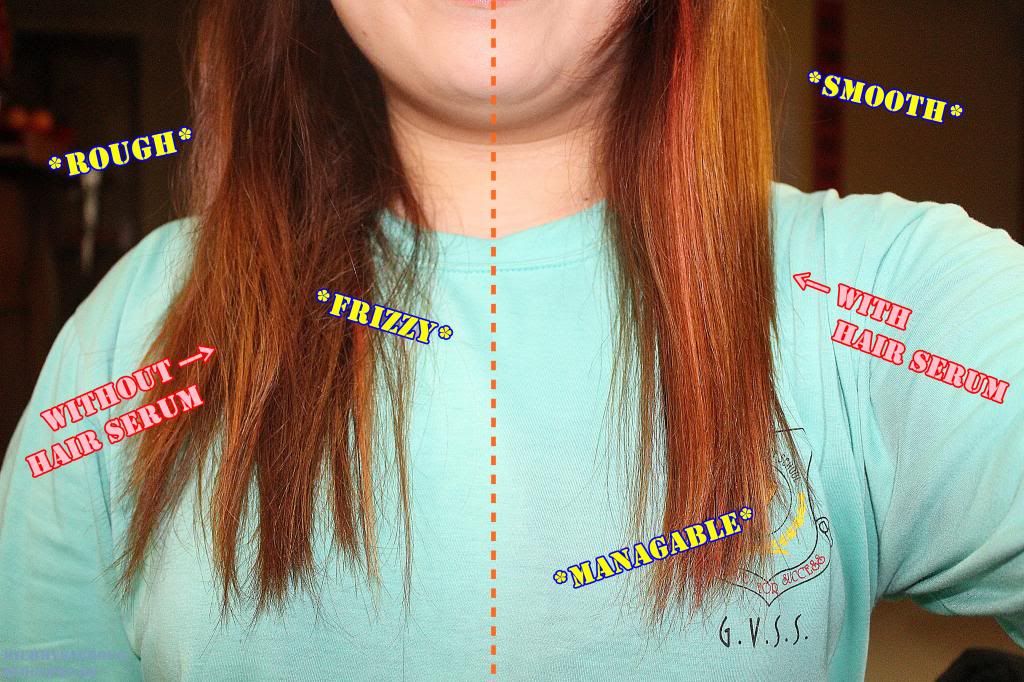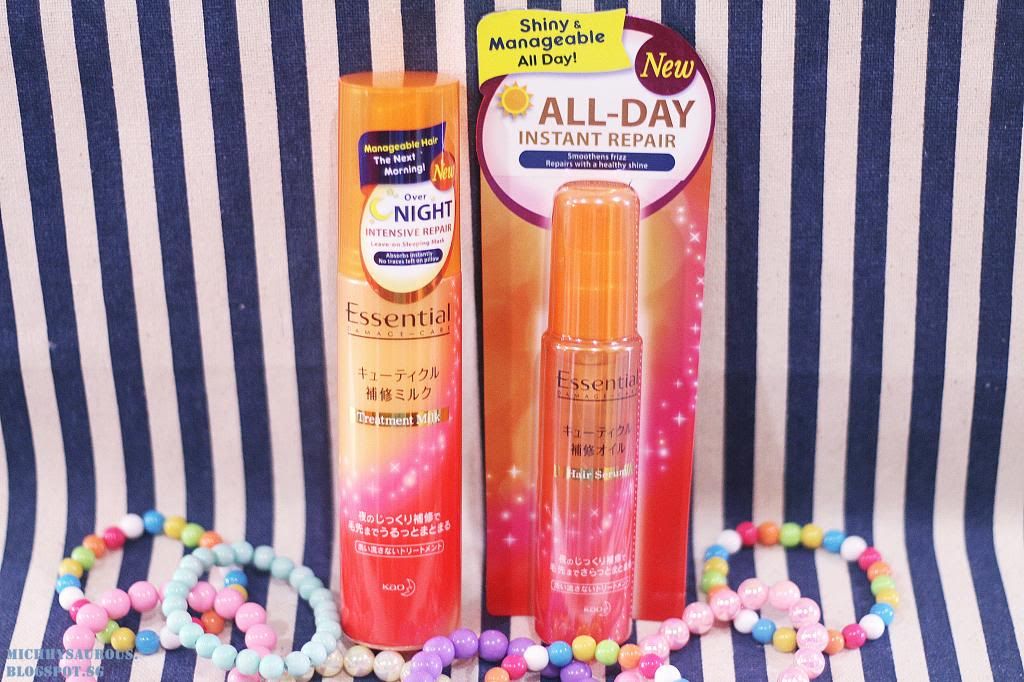 How I normally look when I wake up, My Hair is so frizzy.. There are culprits who caused this! >:)
After I applied the Essential Over-night Sleeping Hair Mask, I woke up with Smooth & Manageable hair the next morning! OMG!! Although it's not the smoothest looking hair, it sure is much more manageable! And my hair smells good with the Hair mask goodness! ♥
Essential All-Day Instant Repair and Essential Sleeping Hair Mask are available at all leading supermarkets, hypermarkets, personal care stores and pharmacies at $11.90 each! So Affordable!
AND also, you can Get your free sample of Essential Sleeping Hair Mask today!
Go to http://on.fb.me/1hUqJoA.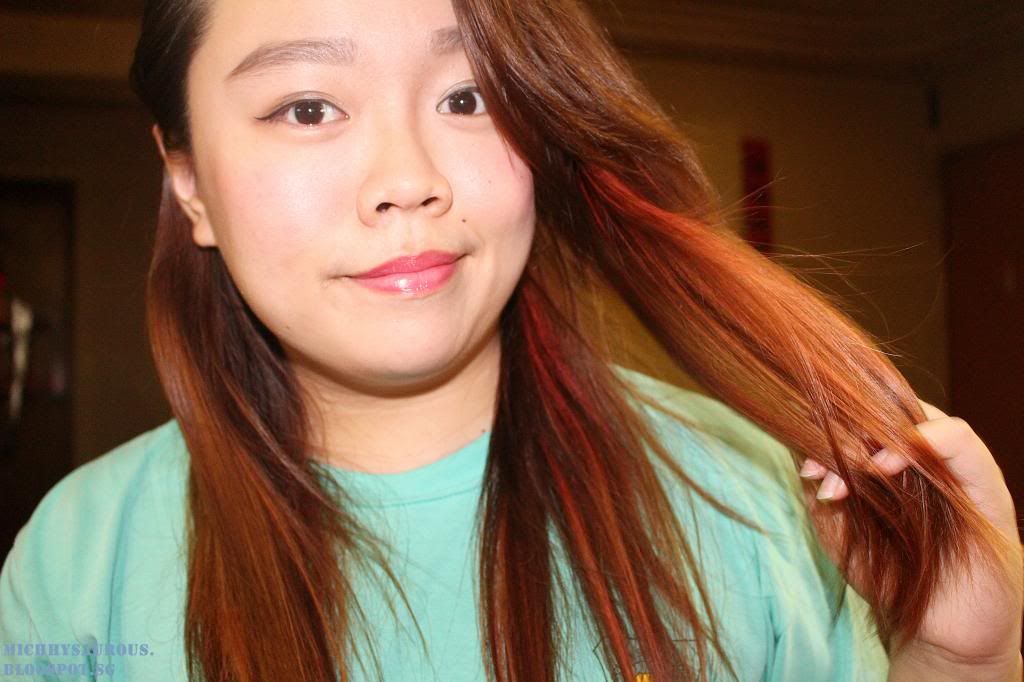 What more? 2NE1 FANS!! LOOK HERE!!
Win tickets to 2NE1's All or Nothing World Tour concert held at the Singapore Indoor Stadium on 28th June! Simply buy $10 worth of Essential products to qualify! Go to www.essentialsg.com/2ne1 for more information.
Buy $10 of any Essential products and stand to win tickets to 2NE1's All or Nothing World Tour! 3 pairs of $198 tickets and 3 pairs of $168 tickets to be given away!
Upload a clear picture of your receipt together with your details by 30 May 2013. Terms & conditions apply.
Get started with buying Essential Products and come Join me at 2NE1's All or Nothing World Tour Concert! And Cheers to smooth & manageable hair to wake up to! No more worries for frizzy bed head hair!